LARIMER COUNTY, CO - Larimer County is one of the largest counties based on its population in Colorado. Due to the 2019 report, the population was 356,899. Surrounded by mountains and a rocky mountain national park, more than 50% of Larimer County is public, making Larimer County a great place to live.
A birth certificate is an important thing to be done. But, how does it work? Here are few ways to get a birth certificate in Larimer.
The individuals who can get certificates in Larimer County are divided into some concerns:
1. The one who has importance in Larimer County.
2. The one who is parents are Larimer County residents.
3. The one who is maternal and paternal grandparents are Larimer County residents.
4. The one who has siblings or relatives who have legal guardianship from Larimer County.
Due to Health Department Facilities as the party in charge of managing the birth certificate in Larimer County, there are some methods provide to the residents who are willing to make one:
(1) The individual needs to fill out the form and input a valid photo ID personally. The link can be accessed here
(2) by sending mail, the individual needs to print and fill out the provided application and include a valid photo ID. The link can be accessed here
(3) by online, the individuals can verify themselves through the online tool. The link can be accessed here https://www.vitalchek.com/
However, before processing it, the individuals have to make an appointment with the Health Department Facilities as it is temporarily closed. The further detailed information can be accessed here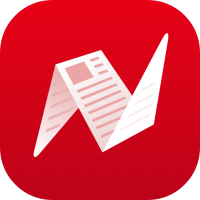 This is original content from NewsBreak's Creator Program. Join today to publish and share your own content.