LARIMER COUNTY, CO - Larimer County provides free vaccines for its people from age 12 and up. People with an age range of 12-17 years are required to be accompanied by a parent or adult when carrying out the vaccine and will receive the Pfizer vaccine for now.
Before the vaccine, the public is encouraged to make an appointment or contact the Health Department at 970-498-5500 to register manually to participate in the vaccine program. The public can call at 9:00 a.m. until 4:30 p.m., Monday-Friday. Registration for vaccine appointments can be done via this page.
Vaccine registration is intended so that prospective vaccine recipients can estimate the time to come to the clinic. Walk-in appointments are still available in a limited number.
Before administering the vaccine, there are several things that prospective vaccine recipients must know.
Registration of the vaccine schedule is open to the public, from those aged 12 years and over. There will be an increase the number of vaccines for the upcoming weeks.
Vaccines for COVID-19 are guaranteed to be safe and effective. Several studies have been conducted before the vaccine is circulated for use by the broader community. For individuals who have had the vaccine, the vaccine works 95% more actively to prevent individuals from contracting the COVID-19 virus.
The COVID-19 vaccine doesn't work right away. It takes some time for the injected vaccine to work effectively. The duration of time needed for the vaccine to work effectively starts from 1-2 weeks after the vaccine is injected.
Despite having carried out the vaccine, the public is advised not to continue to wear masks to avoid spreading the COVID-19 virus.
The COVID-19 vaccine is provided free of charge, without any cost.
Further detailed information can be access through https://www.larimer.org/health/communicable-disease/coronavirus-covid-19/covid-19-vaccine.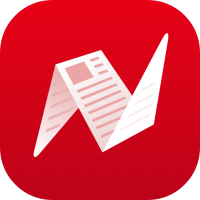 This is original content from NewsBreak's Creator Program. Join today to publish and share your own content.