DENVER, CO- Are you looking to move to Denver, Colorado because of your career and you need to find a nice private school to place your child in? We can help you find a solution. If money is no object, considering checking out Colorado Academy!
Colorado Academy is a K-12 private school that strives to provide enriching curriculums to make sure your child succeeds. It's founded in 1906 with a huge outdoor space for running trails, playground, woody's pound, and so on.
From many after-school activities to advanced placement courses that will skyrocket your child's understanding of the subject matter, your child will constantly be a stimulating environment. From the innovations of the STEM department to the creativity of the arts, languages, and literature, your child finds an amazing fit in this private school which has been rated the number #1 private school according to NICHE.
Annual 2021-2022 tuition rates are $25,950 for Pre-Kindergarten; $29,560 for K-Grade 5; $32,020 for Grades 6-12 as indicated by their " Frequently Asked Questions" archive.
It's located at 3800 S PIERCE STREET, DENVER. This location is one the best suburbs area in Denver, Lakewood area. The shool ranked is from A to A+. Beside the high ranked school, you can find a lot of restaurants, coffee shops, and green spaces. Got B+ for family living and overall score is B, which is great neighborhood to live in.
You can't put a price on quality education but you can definitely choose what amazing schools you want your child to attend. Don't let your child's future slip behind!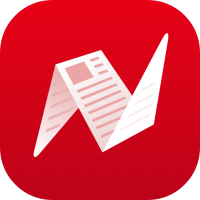 This is original content from NewsBreak's Creator Program. Join today to publish and share your own content.