ARVADA CITY, COLORADO - The City of Arvada is going to hold the 95th Arvada Harvest Festival & Parade after it was not allowed to be held in 2020 to prevent the spread of the COVID-19 virus.
The cancellation of the Arvada Harvest Festival & Parade in 2020 was due to the government's concern with the increasing number of people exposed to the COVID-19 virus. After a year without this important festival, finally, this year, the Arvada government approved the procurement of the 95th Arvada Harvest Festival & Parade.
After the 94th Harvest Festival & Parade in 2019 won the title of best festival procurement in Arvada, in 2021, the festival will be held on September 10-12 with the theme of this festival is "Dancing in the street."
This time the festival will also hold a parade that can be followed by the Arvada community, members of communities, schools, associations or groups of people, marching bands, and so on. For more detailed information regarding the parade, the public can contact Judy (720) 329-858 or via e-mail at arvadaharvestfestivalparade@gmail.com for more details.
On Saturday, September 11, the parade will take place from 9:00 a.m. into the afternoon with his stage on Grand Ave from the meet-up point at Garrison St. to Yukon St. Then, the committee also urges representatives who will take part in the parade to be present on the day of the announcement of the parade winners because group representatives will be called to receive the prizes that have been provided.
The Harvard Harvest Festival & Parade is a parade that has been celebrated for decades and is the second oldest parade in Colorado. This festival and parade were held to commemorate the history of the farming community in Arvada, starting in 1925. Initially, this festival was held as a celebration of the construction of the first concrete roads in Arvada and Denver. Until now, the Harvest Festival & Parade has become a tradition that will continue to be held in Arvada.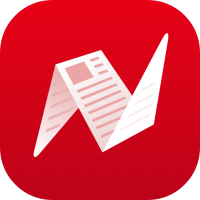 This is original content from NewsBreak's Creator Program. Join today to publish and share your own content.