DENVER, CO – During the COVID-19 pandemic, there are a number of new regulations and updates that visitors should be aware of before visiting an open space tour of interest.
Denver with its million natural beauty makes it one of the areas that are used as an open space tourist destination in the United States.
Arapaho and Roosevelt National Forest and Pawnee National Grass which has made the latest changes to existing regulations to continue to provide maximum results for visitors even under restriction conditions.
Some things that must be known and prepared by visitors before heading to the open space in question, namely:
First, visitors are encouraged to always check the roads to be visited. During mid-summer, High Elevation roads usually don't open more often. Therefore, it is important to have an application that provides information regarding the opened roads.
Second, visitors are required to know information about trails in open space locations in the open space recreation area to be visited.
Third, for visitors who want to camp, visitors are directed to look for camp information that has been provided. In addition, visitors are invited to visit the official recreation site to make reservations and so on.
Fourth, visitors are encouraged to check how to buy tickets in the open space they want to visit. Some open spaces accept payments and ticket purchases online.
Fifth, visitors are advised not to litter. Garbage brought during a visit must be brought back when going home from the intended open space.
Finally, because of Colorado's unpredictable weather, visitors are asked to always check the weather conditions and temperatures of the outdoor recreation areas they visit.
More complete information can be accessed through the page
fs.usda.gov/detail/arp/alerts-notices/?cid=fseprd613831.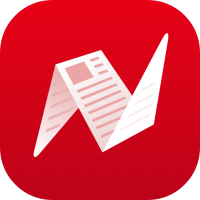 This is original content from NewsBreak's Creator Program. Join today to publish and share your own content.