DENVER, CO – University of Denver has many amazing spots to relax. Whether you are a student, staff, or even a professor, sometimes you just need to leave all the pressure of being in university and just find your peace at the given moment. Here are four places to relax at the University of Denver.
1. Community Commons
Community Commons is located at the heart of the DU campus. Many facilities such as lounges, dining services, event spaces, and various other facilities can be enjo
yed in this area. You can enjoy the lunchtime buffet or go to the cash bar for a little boost. And the best part about this area is the several patios on the fourth floor which provide a fascinating 360-degree view of the City of Denver.
2. Burwell Center for Career Achievement
This spot is the opposite of Community Commons. The Burwell Center for Career Achievement will give you the perfect spaces to be alone or gather in a small group of people. If you are looking for a place to read your book other than the library, this is an amazing alternative.
3. Buchtel Tower
If you are looking for an area to give you some quiet moments, this spot might be what you are looking for. Buchtel Tower is one of the oldest building in University of Denver. Today, the place is used to honor the U.S. Military and all the student veteran who serve our country.
4. DU Hammocks
If you like outdoor spaces and enjoy the breeze of air, you can easily set hammock on the campus' trees. The library even provide hammock rent service in case you don't have your own hammock. This is a great way to enjoy the fresh air around the campus and escape the sun under the shade of a tree.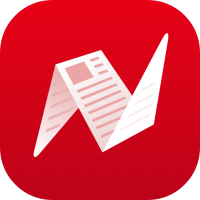 This is original content from NewsBreak's Creator Program. Join today to publish and share your own content.