GOLDEN, CO - The city of Golden houses multiple museums, with few are one-of-a-kind. Learn the history while relaxing in the city of Golden. Here are four museums in Golden for your next visit.
- The American Mountaineering Museum
The Bradford Washburn American Mountaineering Museum, also known as the American Mountaineering Museum, is the only museum dedicated to mountaineering in the USA. In this museum, visitors can learn about the history of mountaineering and meet figures who overcame the challenges and obstacles of mountaineering.
The museum stands at 3,500 feet of space with exhibits on climate, science, culture, and the humanities. The museum promises a rich, exciting, and interactive experience for visitors.
The museum is located at 710 10th Street, Golden. It is open from Tuesday through Sunday with varying opening hours. Check it out here ().
The Golden History Museum is a space for learning and sharing Golden's history. It features a research center, a dynamic hands-on gallery, and exhibits that showcase the city's historic objects collection.
Visitors can learn about the people who built Golden, local beer and pizza, and experience other exhibits as well.
The museum is open from Wednesday through Saturday, 10 a.m. to 4 p.m. Get to know more about the museum here
The Rocky Mountain Quilt Museum offers the opportunity to explore the world of quilting. Built in 1990, the museum aims to collect, preserve, exhibit and educate the public about quilts.
Visit quarterly exhibits and participate in tailored tours and youth and adults programs in the museum. Moreover, the museum houses over 7,500 volumes of literature, technique resources and more, for researchers and quilt enthusiasts alike.
Find the museum at 200 Violent Street, Suite 149, Golden. Check out the current running exhibits here https://www.rmqm.org/index.htm
- Mines Museum of Earth Science
The Mines Museum showcases moon rocks, gems of Colorado, crystals, and fossils from across the world. It also serves as Colorado's repository for mineral heritage while promoting its importance.
With no admission fee, visitors can observe more than 2,000 items currently on display, out of over 40,000 items in the collection. Their exhibits are regularly rotated to always serve fresh educational and recreational experiences for visitors. The museum also offers a free rock or mineral for visitors participating in a scavenger hunt with ever-changing themes.
Located at the Colorado School of Mines, 1310 Maple St., visitors can enter with no admission fee. Learn more here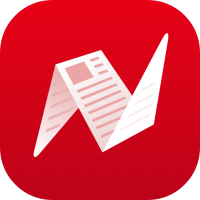 This is original content from NewsBreak's Creator Program. Join today to publish and share your own content.