DENVER, CO - Golden Gate Canyon State Park offers a variety of activities for a getaway. Only 30 miles away from Denver, the Golden Gate Canyon State Park is fully equipped with electrical hookups, tent sites, fishing ponds, and picnic sites.
Golden Gate Canyon State Park's group facilities are available for multiple types of events, from weddings, family reunions, to company picnics. Other than these events, check out the following list to see what Golden Gate Canyon State Park has to offer.
- Camping, yurts, and cabins
Golden Gate State Park offers multiple camping sites. In addition, visitors who would like to stay overnight can come to the cabins and yurts. The guest houses were first rented out in 2008, marking a first for any Colorado State Park.
For more information about camping in the park, contact 303-642-3856.
- Trails
There are twelve trails spread over 35 miles in Golden Gate Canyon State Park, with a different view and different challenges for visitors. Each trail is named after an animal with a mark of the animal's footprint.
The park allows mountain bikes and horses as well. The park also provides a parking space for horse trailers at the Nott Creek trail head. It is near the Red Barn Group Picnic Area, and at Kriley Overlook.
Visitors can easily access the trail head parking areas from the park's main roads.
- Wildlife
Golden Gate State Park is home to various wildlife, making it a place for wildlife watching and wildlife photography - for visitors and photographers alike.
- Winter activities
In winter, visitors can enjoy various activities, such as cross-country skiing, snowshoeing, sledding, ice skating, and even ice fishing.
Visit Golden Gate Canyon State Park at 92 Crawford Gulch Road, Golden, CO. The park is open year-round. Find more information about the park here or call 303-582-3707.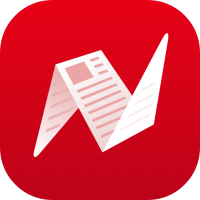 This is original content from NewsBreak's Creator Program. Join today to publish and share your own content.