WELD COUNTY, CO – The Weld County Community Development Block Grant or CDBG program is expanding their work to promote fair housing through engaging in proactive social media campaign.
As technology continues to grow and more people are actively involved in social media, this is definitely the right move for CDBG to advance its program.
The Weld County commission Chair, Steve Moreno, said that fair housing is a right to all the Weld County residents. He added that all forms of discrimination in regard to housing must be eliminated. Furtherly, bringing more awareness about the provisions, act, and history will help the program to reach its mission.
As a way to promote fair housing practice, residents who rent or own houses are highly encouraged to get to know about their right under the National Fair Housing Law.
President Lyndon B, Johnson who passed this law in 1969, prohibits discrimination toward anyone on the basis of race religion, color, disability, gender, national origin, or familial status regarding renting, selling, or financing house or apartment unit.
The Weld County Community Development Block Grant program has helped to fund several project in the county. Some of the projects are Via Transit Service, Evans Water Efficiency program, and Evans Idaho Street Improvements.
Local government agencies can propose their application to get the fund from the program, but there are some requirements to be fulfilled to be an eligible receiver of the funding. The interested agencies can access the grant information website to get more information about the funding
Residents who want to learn more about fair housing can scroll through Weld County Government's social media pages such as Facebook and Twitter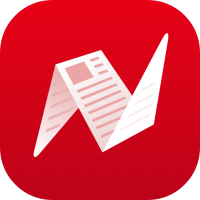 This is original content from NewsBreak's Creator Program. Join today to publish and share your own content.