DENVER, CO - Who doesn't love donuts? Bread holes decorated with interesting toppings are suitable for friends to drink coffee and relax. The following are recommendations for three donut shops for residents of Denver and surrounding areas.
Voodoo Doughnut
Voodoo Donut creates 50 types of donuts with a wide selection of their artisan signature toppings. This shop is also famous for pioneering the Bacon Maple Bar Donut and Cannolo. They have other outlets in Portland, Eugene, Austin, Hollywood and Orlando.
Try their signature taste, Chuckle, a yeast donut that uses chocolate as a garnish and uses peanut flakes and caramel for a different flavour. There is also Maple Bar, Mango Tango, Raised Glazed, Apple Fritter, and others ready to shake the tongue.
Habit Doughnut Dispensary
By using natural ingredients, Habit Donut Dispensary has a special place in the eyes of customers. Moreover, they make original donuts by hand. Pair their donuts with tea or coffee that is also there.
Maple Nut Badunkadunk, Butter Scrilla, John Blaze and Gansta Snap can be a menu of choice if you visit Habit. Besides donuts, they also provide unique drinks.
Lamar's Donuts and Coffee
This donut shop has been around since 1960. Ray Lamar is the owner of LaMar's Donuts & Coffee. He was successful with this business after opening several branches in Colorado. LaMar's has more than 70 flavors of donuts along with coffee and other beverages. On average a week, LaMar can produce 344,700 donuts.
If you stop by, try the Blueberry Filled, Orange, Plain and Old Fashioned Sour Cream, which are classic donuts but still very good for snacking or breakfast. For only $1.79, you can already take home 1 of these glassy donuts.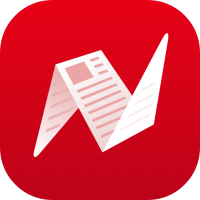 This is original content from NewsBreak's Creator Program. Join today to publish and share your own content.