Denver, CO - People were eager to acquire a pet to keep them company while in quarantine, and shelters experienced record numbers of adoptions.
Unfortunately, as individuals return to work, some pet owners are finding it difficult to care for their animals while maintaining their jobs. As a result, animal shelters are starting to witness an uptick in the number of dogs surrendered. Here are some tips for you to keep your pet:
Doggie Day Care
This is a fantastic alternative for those who work long shifts. It might also provide you peace of mind knowing that your dog is safe while you are away at work. Your dog will be fed, walked, and played with at a doggie daycare.
Hire a Dog Walker
Instead of running home to let your dog out during your lunch break, engage a dog walker to take care of your dog's needs. You may book a reliable and qualified expert to help you with your animal buddy through a variety of applications and websites.
Give Them Items
Toys, treat dispensers, and puzzles will keep your dog's mind active throughout the day. It's critical to switch things up and keep their minds active.
Hire a Professional Trainer
If your dog is showing bad behavior, a professional trainer may be able to assist you. When choosing a trainer, check about their credentials and/or experience, as well as the training methods they apply.
Pet Food Bank
Pet food banks are available at several shelters for people who are experiencing financial trouble and need assistance feeding their dogs. Please check availability and arrange a pickup with your local shelter if you require assistance.
Hopefully, these choices will allow you to maintain your pet as a member of your family.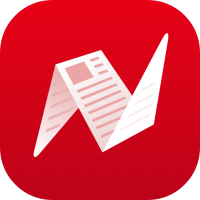 This is original content from NewsBreak's Creator Program. Join today to publish and share your own content.