DENVER, CO - Indeed anyone has experienced an insect bite. In Colorado, there are many different species of insects, but be careful if they have bitten. The effect is not permanently paralyzing but can interfere with our activities.
Common insects in Colorado include mosquitoes, bees, wasps, spiders, ants and mites. Before discussing how to prevent and first aid insect bites, they all need to know that tick-borne diseases are due to insects.
Generally, insect bites do not cause serious consequences, but they still need to be vigilant. The well-known tick-borne diseases are Lyme disease, Rocky Mountain Fever, West Nile Virus (WNV), which are widespread in Colorado and Zika but are few cases here. But don't worry, according to the CDC, most people who get the virus or disease only experience severe symptoms. So we can still prevent it.
If we go camping or hiking, we can still enjoy it without worrying about insects around by applying mosquito repellent lotion or bringing insect repellent spray.
Dr Aly Barland, a UCHealth dermatologist at UCHealth Longmont Clinic, recommends several sprays for different uses. If on the body, take Deet and Picaridin spray. For clothing, usually, people avoid chemicals that can use permethrin. If you want to use natural ones, you can use lemon and eucalyptus oils which are no less compelling.
What if you have used a spray or lotion, and you still get bitten? No need to worry; you can use a temporary allergy reliever with Benadryl, a hydrocortisone cream that can reduce itching and Tylenol. Residents can buy all these products without a prescription.
But if swelling occurs, immediately compress with ice cubes. If it doesn't work and there is an overreaction, you can immediately see a doctor get a prescription for a topical steroid.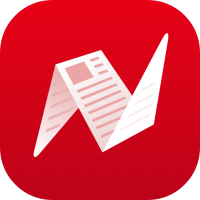 This is original content from NewsBreak's Creator Program. Join today to publish and share your own content.