DENVER, CO - Good news for patients who have disorders or weaknesses in their immune systems, namely, they will receive a booster injection of COVID19. The Centers for Disease Control and Prevention (CDC) says that immunocompromised people are susceptible to COVID-19. This, of course, awaits an entire decision from the federal health authorities shortly.
Dr Thomas Campbell has treated many COVID19 patients at the University of Colorado Hospital, and he has found that cancer patients and twice vaccinated remain susceptible to COVID19. Especially with the Delta variant, hospitals across the US and the world are flooding with COVID patients.
"These immunocompromised people are at increased risk for getting very sick and being hospitalized for COVID-19," Campbell said.
Until now, research is still ongoing about antibodies and patients who have immune problems. The following is a list of people who are immunocompromised:
- Cancer patients and those receiving organ or stem cell transplants.
- HIV patients
- Patients receiving immunosuppressive drugs.
Furthermore, studies in the US and Israel have shown that hospitalized COVID19 patients are immunocompromised. Similarly, research by Dr Adit Ginde, an Emergency Medicine physician at UCHealth Hospital, the University of Colorado that the effectiveness of the vaccine for immunocompromised people is 60%. As for normal people, the effectiveness is 80 to 90 per cent.
According to research from Dr Sara Oliver of the CDC, a third booster shot of the Moderna or Pfizer vaccine showed a 30 to 50% improvement in immunocompromised patients. The good thing is that there are no side effects from this.
In line with this, France and Israel have also adopted an extra booster for immunocompromised patients. Therefore the CDC will continue to fight for this policy to be legalized as soon as possible.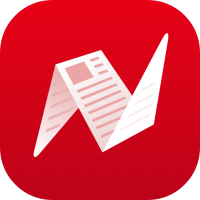 This is original content from NewsBreak's Creator Program. Join today to publish and share your own content.