DENVER, CO - This pandemic era is an era where researchers never stop updating their findings. An example is giving COVID19 to residents who have autoimmune diseases. Autoimmune diseases attack the nervous system and the body's immune system, so it raises many questions.
Because autoimmune diseases are related to rheumatism and nerves, those who do not have severe allergies should get the vaccine, according to Dr V. Michael Holers, head of the Division of Rheumatology at the University of Colorado School of Medicine.
Along with research development, even if you have a rheumatic disease, it is still better to get a COVID-19 vaccination. Because if exposed to COVID-19, the risk of inflammation in the body can get worse.
Until now, researchers have not stopped studying and continue to monitor developments for people who have autoimmune diseases. The problem is that this disease is relatively rare, but little by little, data is collected so that the research will continue.
According to Holers, autoimmune diseases do not include in the list that can increase the risk. However, it is essential for them still to get the vaccine under the supervision of a doctor so that there are minimal side effects. With the right time and dose, the body will be able to receive it well.
Getting a vaccine is like coding for part of a single protein in a virus or simple language prompting the body's immune system to respond. There has been no research that says if the COVID19 vaccine can trigger the severity of autoimmune diseases because it takes years for autoimmune to develop. In comparison, the vaccine is a momentary injection that will gradually lose its effectiveness.
So for anyone who has an autoimmune disease and has met the requirements can immediately get a vaccine to protect themselves and those around them.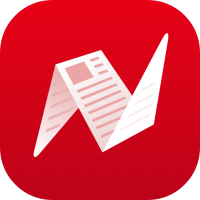 This is original content from NewsBreak's Creator Program. Join today to publish and share your own content.