AURORA, CO - The City of Aurora is calling all residents to participate in reviewing The City of Aurora Hazard Mitigation Plan. The plan aims to prepare for and protect the community from natural hazards and is updated every five years. It is currently available for public review and feedback until September 3.
The design of the Hazard Mitigation plan is supposed to lower the risk of hazards and reduce the losses from disasters. Previous studies have shown that the fund spent on Hazard Mitigation helps save an average of $6 in avoided future losses. The city will ensure that the plan will not change Aurora's eligibility for FEMA grant funding.
The Mitigation Strategy outlines the 61 actions that the City of Aurora can take to reduce future losses. It also helps to recognize possible funding and implementation strategies.
Some of the natural hazards the plan identifies include drought, earthquake, erosion and deposition, extreme heat, flood, hail, severe wind, tornado, wildfire, and many more.
The City of Aurora also provides the map table for the natural hazards. The map table includes the base city map, flooding map, fluvial hazard areas, dam inundation, wildfire, hail, and tornadoes. Additional mapping is available on the draft of the Mitigation Plan.
Check out the full draft of the Hazard Mitigation Plan here. Leave any constructive comments to help build a stronger and more resilient Aurora for the next five years.
2021 update of the Aurora Hazard Mitigation Plan is supported by Wood Environment and Infrastructure Solutions.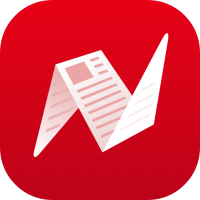 This is original content from NewsBreak's Creator Program. Join today to publish and share your own content.