PARKER, CO - Parker's center for arts and entertainment, Parker Arts, presents Shades of Bublé, a concert of A Three-Man Tribute to Michael Bublé.
Shades of Bublé: A Three-Man Tribute to Michael Bublé will bring the hits of Michael Bublé to the stage at The PACE Center, 20000 Pikes Peak Avenue, on Saturday, October 9. The concert will be held at two time-slots: 2 p.m. and 7.30 p.m. on the same day.
The story of Shades of Bublé began with a sold-out concert season in 2014-2015. Their harmonies, choreography, and charm on stage wowed the audience from the first time.
Their setlist is usually comprised of songs either recorded or performed by Michael Bublé. They pride themselves on honoring the sophistication, retro style, and high energy that Bublé brings to his concerts all the time, without imitating the man himself.
Shades of Bublé: A Three-Man Tribute to Michael Bublé will deliver a variety of performances, ranging from big-band standards of the jazz era, hits of the 50s/60s to today's Billboard chart-toppers. This act, starring three New York City-based gents, is ready to perform a headliner show, appropriate for audiences of all ages, in Parker.
Tickets are available for purchase here. Starting from $34, choose the time of performance and seat on the venue as desired. No refunds or exchanges are available.
This event is sponsored by Cardel Homes. For more ticketing information, contact 303-805-6800 or email PACEtickets@parkeronline.org.
Stay up-to-date with the latest events happening in Parker Arts by following their social media accounts: Facebook, Instagram or Twitter.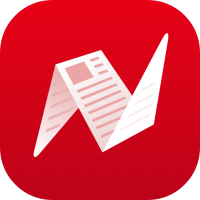 This is original content from NewsBreak's Creator Program. Join today to publish and share your own content.