BOULDER, CO - The Colorado Department of Public Health and Environment has issued a warning regarding the Denver Metro North Front Range, including Boulder County, that the air quality in their area is unhealthy.
Since May, Boulder County has received 53 warnings regarding high ozone action in their area. The increase in cases of forest fires due to climate change in the American West is the trigger.
"The health hazards associated with smoke are compounded by high ozone," said Bill Hayes, Air Quality Coordinator for Boulder County Public Health (BCPH).
BCPH predicts that this summer, the air quality will still deteriorate, so residents must start learning to protect themselves to avoid respiratory problems. Residents can start by signing up for Colorado's action alerts and checking the air quality here regularly.
The following are some actions from DPCH when air quality deteriorates.
- Make sure to close windows and ventilation when you are indoors.
- When visibility is less than five miles or when ozone is high in the afternoon and evening, avoid outdoor activities
- If forced to do activities outside, wear an N95 or P100 respirator mask to reduce exposure. DPCH does not recommend using cloth masks because they do not provide sufficient protection to ward off small particles.
The emergence of smoke and high levels of ozone in addition to forest fire activity is also drastic climate change. Ozone itself arises due to volatile organic compounds (VOCs) mixed with combustion and sunlight.
The current Boulder government will also continue to work hard to reduce air pollution levels by reducing consumption in the gas and vehicle sectors.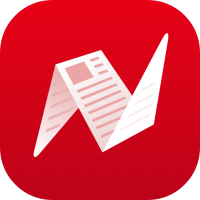 This is original content from NewsBreak's Creator Program. Join today to publish and share your own content.