JEFFERSON COUNTY, CO - Jefferson County Public Health, or JPCH, announced the extension of Public Health Order 21-001, the COVID-19 dial, through September 15, 2021
With this extension, Jefferson County (Jeffco) will continue with Phase 2 - Observation Period. JCPH will monitor the number of hospitalizations during this Observation Period, to indicate the severity of COVID-19 infections. Later on, JCPH might apply hospitalization capacity limits based on the order if necessary.
Dr. Dawn Comstock, the Executive Director of JCPH, commented that it is only wise to extend the Public Health Order due to the stall in COVID-19 vaccinations and the sharp increase in cases and hospitalizations in the county. "At this time there are no changes to requirements for businesses or organizations in the county, and we will remain in Level Clear as we continue in an extended Observation Period," Dr. Comstock added.
In Jefferson County, the 14-day average hospitalization rate rose from 0.3 per 100,000 residents (June 22 - July 5, 2021) to 0.8 per 100.000 residents (July 23 - August 5, 2021). Based on the order, the county might be moved to Level Blue if the number keeps growing, especially reaching over 2.0 hospital admissions per 100,000 residents over 14 days.
Around this spring, Comstock added that a large number of Jeffco community members had led the county to become one of the first in Colorado surpassing 70% vaccination coverage. On August 9, 2921, around 75.1% of Jeffco residents who are eligible for vaccination have received at least one dose of the COVID-19 vaccine. To read herd immunity and help to suppress the transmission of the Delta variant, public health experts estimate at least 80% vaccination coverage is needed.
Hence, JCPH is urging more community members who are 12 and/or older and unvaccinated to get the vaccine as soon as possible. JCPH ensures the vaccines are safe, effective, and leading to help end the pandemic. To find the closest free COVID-19 vaccine, Jeffco residents can visit here.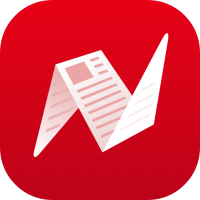 This is original content from NewsBreak's Creator Program. Join today to publish and share your own content.