DENVER, CO - The Denver Museum of Nature and Science presents the Stonehenge: Ancient Mysteries and Modern Discoveries Exhibition, produced by a collaborative effort of Museums Partner in Austria and English Heritage. Until September 6, visitors can learn about the history of Stonehenge: who built them, how the massive stones were moved and structured together, and what the function was.
This exhibition requires a timed ticket and museum admission. Tickets for adults cost $9, while for youth age 3 to 18 and seniors above 65 cost $7. Go here to purchase a ticket online.
The museum also offers Stonehenge Challenge, a way for visitors to explore Stonehenge with images, activities, and breaking news. Click here to find out more about the challenge. Visitors of the museum can try this challenge either at the exhibition or at home.
The name of Stonehenge comes from henge, a piece of land surrounded by a circular ditch and raised bank. The well-known henge of Stonehenge was created approximately 5,000 years ago, in the size of a football field. Scientists predicted that 100 people would take more than two weeks to dig this henge.
The people who created stonehenge used antlers as their tools. As they are flexible and strong, these antlers can be useful once the unnecessary branches were removed. More than 250 antler picks were found to be used to dig Stonehenge's ditch. They were swung like pickaxes and leveraged like crowbars. However, sometimes these antlers only last for one day. Once they were unusable, people often left the picks in the bottom of the ditch.
Please note that the museum encourages unvaccinated people over age 10 to wear face coverings, otherwise it is optional to wear them or not. The exhibit is available for everyone, with wheelchair accessibility.
Read more about the Stonehenge exhibit here.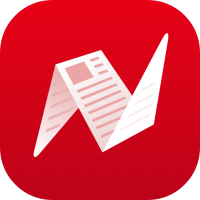 This is original content from NewsBreak's Creator Program. Join today to publish and share your own content.