DENVER, CO – Shake Shack Burger opened its outlet in the Denver International Airport, or DEN, in mid-July.
The opening of the Shake Shack store at the Denver airport is the sixth in the Denver area. The worldwide fast-food franchise is ready to serve passengers with quick bites before flying from 11 a.m. to 7 p.m. At DEN, it is operated by Skyport Hospitality and Airport Concession Disadvantaged Business (ACDBE) partner JAF Concessions.
"There's not much better than a burger and a shake," said DEN Senior Vice President of Concessions Pam Dechant. "We know our passengers are just as excited as we are that the popular Shake Shack has opened its doors at DEN, bringing even more dining options to our airport."
Shake Shack is located on the B Concourse mezzanine of Denver International airport. They also created the first Shake Shack bar concept to attract domestic and international passengers passing by for quicker meals.
They serve special Shake Shack cocktails such as The Exit Row Refresher, The Mile High Mary (Shack's take on a Bloody Mary), and On the Rockies (the first-ever Shack Margarita). There is also the Honey Bourbon Shake, a cocktail made from frozen custard with a touch of salted honey, a whiskey option with sea salt, and many other special cocktails for visitors.
Shake Shack has long been known for its juicy Angus beef combined with soft bread and wrinkled fries on the side. Currently, the New York-based fast-food chain is recruiting team members to be located at DEN.
Find Shake Shack and Denver International Airport's job vacancies here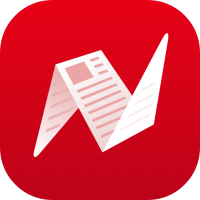 This is original content from NewsBreak's Creator Program. Join today to publish and share your own content.