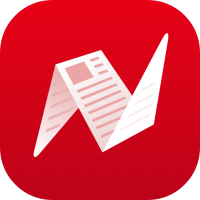 This is original content from NewsBreak's Creator Program. Join today to publish and share your own content.
The other day was my grandson's 6th birthday, a time for celebration. Food, family and fun. Yet my heart is heavy, and I am worried over something that I should not have to worry about. One of the gifts that my grandson received was a BB gun. He also received water guns and Nerf guns, no big deal, but the BB gun was very, very realistic looking. It brought back a horrible memory that happened 15 years ago when my son was 16. I had bought him a realistic looking paintball gun. He was so excited but agreed that he would keep it in the top of his closet and only use it in the backyard. Of course, he did not listen and had taken it in the car and had it in the glovebox and could not resist taking it out at a gas station and showing a friend. Of course, someone called the police because as far as they knew they saw two young men and one of them had a gun. As my son drove away from the gas station, he was soon surrounded by police cars. Officers pulled their weapons on him and ordered him out of the car. Thank goodness he did not panic or question them. He did what they said. If not, I may have been mourning him that day instead of scolding him when the policemen brought him to my door. As I watch news stories unfold daily, I realize how blessed we were at that time. I understand that things could have ended very, very differently.
I am mad that I had to worry then and I have to worry now. Especially in our current city which, I just read, is listed as one of the top ten most dangerous places to live in Ohio. I should not have to be anxious; kids should be able to be kids and play outside without someone driving by and shooting them or law enforcement acting before investigating all the facts. But that is not the reality now. We must stay alert. We must raise our awareness. We must pray for our children. May God keep them safe. May things change for the better.
Scripture Ties:
"Be on your guard; stand firm in the faith; be courageous; be strong." 1 Corinthians 16:13
"I have said these things to you, that in me you may have peace. In the world you will have tribulation. But take heart; I have overcome the world." Acts 13:34-37
"God is our refuge and strength, an ever-present help in trouble." Psalm 46:1.
Our challenge:
Let us strive for honor among men. In the Stand Up! For Yourself book, under the principle of responsibility, we read that we are often unaware of what is going on in the rest of the world or even past our own block. Our concern is focused with what is going on in our own world. Now we have to shift our focus to how we can change it. How can we make a difference? In order to step towards our role in society, we need to play an active part. Watch the news. Raise your awareness of local events, cultural events and world events. Talk about it with family and friends. Join civic groups. Go to council meetings. Share your concerns and ideas. Pray for our country, pray for the people in leadership roles. Stand up and step out of your comfort zone. Stand up and make a difference.