Grapevine may be known as the "Christmas Capital of Texas," but there's always something fun to do year-round, especially when there's a holiday coming up!
October officially ushers in the holiday season, and each year, more and more events are offered from all kinds of vendors, businesses, and the city.
This year's Halloween selection features:
NASH FARM
October 22 - Bewitched by the Barn: Looking to hear some spooky stories around the campfire? Nash Farm, which is the oldest farm in Tarrant County, brings their theatrical-like talents to entertain the audience with tales that will thrill, cause laughter, and, after dark, may cause some screams!
This family-friendly event happens from 7:00 pm until 9:00 pm on Friday, October 22, 2021, and costs $3 per person for the brave-at-heart who are age 3 and older. Popcorn and cider are provided.
GRAPEYARD
October 29 & 30 - Halloween at the GrapeYard (postponed from October 24): Those who brave the GrapeYard, BEWARE! Over 15 scary attractions with live entertainment, interactive mazes, epic zombie paintball, laser tag, and zombie survival training await you from 6 pm until 11 pm at Meadowmere Park.
If you think you can steel your nerves, explore the AFTERMATH: Breaking Point haunted trail, featuring the latest tech courtesy of BOKOR Advanced Immuno-Technology.
The singing pumpkins will be there to soothe you, food and drink vendors will be there to whip up your favorite witch's brew (non-alcoholic) and judges will be on hand to give out the Best Costumes awards.
To be a part of this scary scene, you must purchase tickets in advance, as they only let the bravest people in. You courageous souls may go to thegrapeyard.com for more information on admission, photos, maps & FAQ. Follow Grapevine Parks & Recreation on Facebook for more details on the weekend's hair-raising attractions. ALL AGES WELCOME! Parking is $5.
TRICK-OR-TREAT CARTOONS AND CRAFTS
CARTOONS AND CRAFTS

Grapevine CVB
October 5,12,19 & 26 - Trick-or-Treat Cartoons & Crafts: Join the Palace Theatre for some spooky fun movies and craft activities!
Tuesday, October 5 at 10 a.m. It's the Great Pumpkin, Charlie Brown (1966) 25 minutes AND Scooby Doo: Mummy Scares Best (2003) 21 minutes CRAFT: Ghost door hangers
Tuesday, October 12 at 10 a.m. It's Magic, Charlie Brown (1981) 24 minutes AND Toy Story of Terror (2013) 22 minutes CRAFT: Magic color scratch Halloween Shapes
Tuesday, October 19 at 10 a.m. Garfield's Halloween Adventure (1985) 25 minutes AND Bugs Bunny's Howl-oween Special (1978) 30 minutes CRAFT: Halloween Picture Frame Magnets
Tuesday, October 26 at 10 a.m. It's the Great Pumpkin, Charlie Brown (1966) 25 minutes AND Toy Story of Terror (2013) 22 minutes CRAFT: Pumpkin Glasses
LAN All Night
October 22 - 24 - LAN All Night 2021: Come to the Great Wolf Lodge Water Park to participate in the LAN All NIGHT Gaming Festival. The event is themed around Halloween so we present to you, "LAN All Night IV: ZombieLAN"
The event will also be welcoming online participants throughout the event. The event is free to attend online, but if you want to be eligible for raffles, prizes, tournaments, and contests, an online pass will need to be purchased.
Silent Disco Halloween Party!
Hotel Vin is hosting a "Silent Disco" Party for Halloween on October 30.
What is a SILENT DISCO? Well, when you get there, you'll get a pair of headphones, which you can tune to one of the two DJ's playlists. Since no one can hear the other's music, it could make for a freaky pairing, though LED lights on your headphones will indicate which playlist you're boogieing to.
You can dress up in a costume or just come as your own freaky self. The person or persons that are judged to have the best costume(s) will win a 2-night stay at the Hotel Vin.
Whether it's family night or boogie night, enjoy Grapevine's offerings for Halloween! And just wait until Christmas...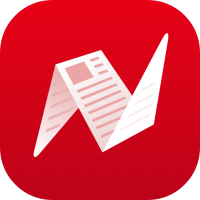 This is original content from NewsBreak's Creator Program. Join today to publish and share your own content.