Betsy Farris explains that the yellow bow means that the headstone has been refurbished
Stacey Doud
Many cemeteries in Texas are maintained by a city, county, or state; however, the upkeep of many smaller cemeteries in Texas fall to the community that cares about the resting place of their loved ones. If no governing entity is involved, Cemetery Associations are commonly founded to maintain the burial grounds. These Associations are made up of volunteers that have a stake in the cemetery or just want to maintain the history of the area.
The Sowers Cemetery is located on a plat of land between Pioneer Dr. and Beltline Road in Irving. The Sower Cemetery Association, which has been maintaining and restoring the cemetery, piece by piece, since the 1960s, held its 3rd Annual Celebration and Appreciation Day on September 25 on the cemetery grounds. Those ­who have family or friends interred in the cemetery, and others interested in the history of this hallowed ground, came out to take tours, learn about the area's history and enjoy some barbecue. The Association Board also held their general meeting.
The Sowers Cemetery is the oldest and largest cemetery in Irving. It is named after Edmund Sowers, who came to the area from Illinois in 1856 and claimed 32 acres via a land grant in Irving. He established his homestead there with his wife, Freelove Thompson Sowers, their two daughters, his mother, and was later joined by his brother.
After a prosperous few years, Sowers donated land for a church, a school, a store, and the cemetery in 1874.
Betsy Farris, who is a Board Member of the Cemetery Association, gave tours of the graveyard, explaining its history, the process of how old grave markers reveal their secrets and she spoke about a few of the more unusual people that are buried there.
"Mr. Sowers came here with his family. Over time, his mother died, and his brother died, and they are buried here. That's when Sowers gave one-acre plots and said that anyone in the community had permission to be buried there.
"There used to be an accurate map that was drawn up back then, but nobody knows where it is now. It would be great to have that map right now," Farris said.
She explained that they know the names and birth/death dates for about 100 people that are currently interred, but there are many more folks that remain unknown. Some have partial stones, which have crumbled over time, and there are most likely even more people whose markers have disintegrated or were never marked at all. There are some markers made of stumps and logs as well.
Some notable people who have been buried in Sowers Cemetery include Catherine Caster Hawes Worthington, whose 1867 marker is the earliest in the cemetery, though the stone has been replaced in the last few years; George K. Hunter, who was a Union soldier in the Civil War, yet was buried in the South; and Levin Wright, who fought in the Mexican American War.
The grave marker of Catherine Caster, which is believed to be the oldest interment in the cemetery
Stacey Doud
"Of course, we've been keeping records and have a new map, but we still have a lot to learn about who is buried here," Farris said. "We'd love to get a ground-penetrating radar out here so we could get an idea of how many 'unknowns' are here, and then we could start researching them."
One of Farris's jobs at the cemetery is to restore headstones, whether they be broken or unreadable. The Association is proud to have restored several memorials in the last year, which are marked with yellow bows and a photograph of the deceased.
Some markers are literally just blank stones in the ground. They have small orange flags next to them to warn whoever is mowing that the stone is there. Farris said that with markers like that, they hope that someone in the family of the person buried there will eventually come forward. Until that happens, they use websites like Ancestry.com or BillionGraves.com to research the unknown plots.
"If an unknown is in the same area as a bunch of people with the same last name, that gives us at least some place to start," Farris said. "It could be a family plot. It's really a matter of trial-and-error unless someone comes forward to identify the person."
Keeping the cemetery grounds mowed and attractive is entirely done by volunteers.
"The cemetery generally needs eight to 12 mowings a year in the Texas weather," said Richard Monroe, who is a trustee for the Webb Chapel Cemetery Association in Farmer's Branch. "The mowings in this cemetery, which is almost four acres, is going to take a number of hours. For [Webb Chapel] Cemetery, which is only about an acre and a quarter, it runs around $8,000 to $10,000 per year. So, it is time to support the cemetery where your ancestors and relatives may be interred."
For more information about the Sowers Cemetery Association, visit SowersCemetery.com.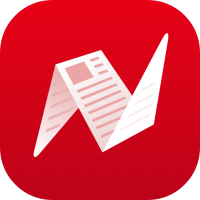 This is original content from NewsBreak's Creator Program. Join today to publish and share your own content.