Henry Redmon, Jr. displays a photo of his dad, the first black GPPD officer
Photo: Rodney Moore
The Grand Prairie Police Department (GPPD) found and purchased a 1955 Ford Customline Police Car, which resembled a patrol vehicle that would have been on the road back then. They had it refurbished and it is a favorite at many GPPD events.
The custom paint job includes the car number, "102," which was the vehicle number of the first African American Grand Prairie Police Officer, Henry Redmon, Sr., who served GPPD for over 10 years, beginning in 1954.
According to GPPD, the car was acquired specifically to honor Redmon.
GPPD Chief Daniel Scesney said, "We refurbished the car with the intent to honor our first black officer, Henry 'Babe' Redmon. He is a hero who was GPPD's first African American officer. He patrolled the streets of GP during the height of the civil rights era. I can't imagine how difficult that must have been."
Redmon was called "Babe" because he was the youngest child in his family at the time.
A 21-year veteran of the Air Force, where he served as an engineer, Redmon Sr. naturally fell into the field of law enforcement when he was discharged.
Redmon's son, Henry Redmon, Jr. comes out to events when he can, showing off photos of his father, who is posed next to his police cruiser. Redmon, Jr. has some fond (and not so fond) memories of his father while he was a police officer for GPPD.
"My dad became a police officer when I was six years old," Redmon, Jr. said.
"He had problems like everybody else. He had plenty of money and all that, but he always put his job first. Being a police officer was his calling. That's why my mom and dad separated. Dad moved to Grand Prairie, and we stayed in Grapevine," said Redmon. "We got to spend time with him in the summer."
"During the summers with my dad, I was always getting into trouble. So, he took me with him on patrol, and it was a really frightening experience because police have to see really bad things, yet stay tough sometimes. I'll just say that I witnessed a tragedy on the highway where a person literally lost their head. That memory kind of sticks, which is sort of like being in a war and having shell shock or whatever," said Redmon.
"[His was a] tough mindset to live with because I got into trouble a lot. My dad never put me in jail. Instead, I got real-world lessons about what happens to people that keep getting into trouble. He'd take me on ridealongs or would show me photos or tell stories about what people had been doing, and most of them had been in trouble at a young age. It was just his mindset," Redmon said.
Henry Redmon, Sr. passed away in 1988. Redmon, Jr., who is retired from CitiGroup, is proud to share his dad's story whenever he can.
"The GP police sought me out not too long ago and told me about this car they got," said Redmon. "They asked for a meeting. So, I met up with them and now I try to come out to events where the car is displayed. I bring pictures of my dad with me so I can stand next to the police car to show people. I think that the car helps bridge the gap between the community and police because it is like what my dad drove as the first black officer. Grand Prairie is so diverse now, and I'm the last Redmon. I feel like it's important for me to share our family's legacy," Redmon said.
According to the GP Historical Society, Redmon, Sr. was likely to have been the first black officer to be hired by any department in North Texas at the time, which made him a trailblazer in the North Texas law enforcement community.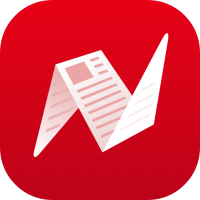 This is original content from NewsBreak's Creator Program. Join today to publish and share your own content.