Wanda "Fernie" Winter (Center) with her daughters Christi Erpillo and Johnna McKee
Fernie's Funnel Cakes
Wanda "Fernie" Winter, who introduced the funnel cake to the State Fair in Dallas, passed away in June at age 95. Her daughters, Christi Erpillo and Johnna McKee, carry on her tradition this year. They are doing Fry-days (Fridays) at Fernie's with Wanda's favorite things at the Fair, like square dancing and her favorite rides, and they are giving out her recipe for fried grilled cheese.
Fernie's Funnel Cakes has been a staple of the Texas State Fair for over four decades. Wanda brought the first funnel cakes to the Texas State Fair in 1969 and unknowingly created a food dynasty. Through the years, Fernie's children and grandchildren have also become part of the state fair tradition, inventing new, innovative treats and eats for fairgoers, young and old. No stranger to competition, Fernie's selections won the Texas State Fair Best Taste award in 2015 and has been a finalist numerous times.
On Fridays, they'll have special guests at their main restaurant by the Chevy Plaza. They have five booths at the fair. They'll also have a memory wall set up and a new cover for the throne she sat in with a crown in honor of the "Queen of Funnel Cakes."  
Also this year, they were a top ten finalist in the Big Tex Choice Awards for their fried toffee coffee crunch cake. It's a cake donut dipped in panko [bread crumbs], vanilla cookie crumbs, and then fried. 
Fernie's main location at the Dock is offering 52 free funnel cakes to the first 52 people in their restaurant tomorrow (Friday, September 24) on opening day in honor of their 52 years at the fair. The restaurant is located at 3921 Martin Luther King Jr Blvd. in Dallas.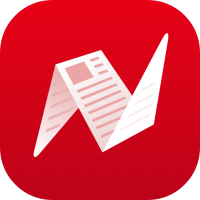 This is original content from NewsBreak's Creator Program. Join today to publish and share your own content.