Grapevine Police Officer R.J. Hudson almost lost his life in 2017 when was trying to pull someone over for a traffic violation on a highway when an SUV swerved into his lane and struck him.
"I was going approximately 95 mph when I got hit," said Hudson. His helmet flew off on impact, and he skidded down the roadway nearly 300 feet. He was very close to passing away when medics got to him.
After two years of surgeries and vigorous rehab, Hudson got back on his bike, ready for duty. He also found a new purpose: To teach motorcycle safety to new recruits and other motorcycle officers.
"I teach roadway safety. And also, in the department, I teach the traffic section," Hudson said. When they come through to learn the new devices that we have, and the accident reporting system and directing traffic while working crashes and stuff like that, I always bring up my story. I'm blessed to be here. I feel like God's purpose for me is to tell my story. And so, when I was in the hospital, I asked, 'What is my purpose here on earth?' I feel like the answer that I received is to tell my story, and hopefully people can learn from it. It's more of a perseverance and mental strength presentation," Hudson explained.
"I couldn't be the man that I am today without my friends, and the support system that I had, that kept me having a good attitude. I am blessed to have the friends that I have, the family that I have. My wife has been extremely supportive. After my crash, I was off the motorcycle for a period of two years. And now I'm back on the motorcycle doing skills competitions and am back to work in full capacity. My goal has always been to get back on the motorcycle," said Hudson.
Regarding his teaching of traffic and motorcycle units, he said," Motorcycle cops are hard group to reach. There are a bunch of 'Type A' personalities. And I'm in a position where I've been on a police motorcycle since 1998. I've been around doing this a long time. I was with the City of Bedford for 10 years before I came to Grapevine about 16 years ago. So, in total, I'm coming up on 27 years of service, with 23 of that spent on a police bike. I'm in a position where I can reach these guys with my story. Because I'm an instructor and whatnot, they're more apt to listen," Hudson said.
Hudson and a few more Grapevine Officers joined peers from the Watauga, Southlake, Ft. Worth, Keller, North Richland Hills and Irving Police Departments for the annual Back the Blue Motorcycle Rodeo, which raises money for Spokes for Hope, which was established by retired Southlake police officer Alton Wells in 2006, to raise money so that underprivileged children could get bicycles.
According to their website, "Spokes 4 Hope works closely with child advocacy centers, churches, schools and law enforcement agencies, the group identifies deserving children and families. Many individuals, companies and corporations support the cause by volunteering their time to help assemble the numerous bicycles (many say it sparks excellent team building). Each year Spokes4Hope distributes between 1,500 to 1,700 bicycles and helmets. Wells dreams bigger and hopes for 10,000 per year."
Hudson explained the Bike Rodeo.
"We've been practicing all day yesterday, and half a day today. We'll start competing at noon today," said Hudson. "They're going to set up a course that is totally different from what we've been practicing on. Tomorrow we'll start competing on these familiar courses.
"Different rodeos are set up different ways and skills competitions are set up in different ways," Hudson explained. "This one is set up so if you touch a cone, even if you don't move it, it's a one-second penalty. If you knock it down, it's a three-second penalty. If you put your foot down, it's a five-second penalty. If you drop the bike, it's a 10-second penalty. If you drive out of the pattern, you're disqualified. And then they'll put everything on a stopwatch on the timing gate and the winners in this competition, I would venture to say, are going to be within tenths of one second of each other. There are multiple events and we'll do individual competitions today and tomorrow, and then we'll do team events on Saturday," Hudson said.
"You have to declare your team upfront. And they'll combine all of your times together from the challenge at the individual competition and your times in team activities. They'll add those times together, and then that'll rank you as far as the best overall team. They'll also do team events where they have four motorcycles in the same pattern at the same time. It's a four-man challenge, and then they'll have a tether ride where they actually strap two motorcycles together. The strap is easily breakable. But they'll say that if you break the strap, you're done. You touch a cone, you're done. You put your foot down, you're done," he said.
One thing Hudson is quieter about is his trip to Austin on Friday Sept. 10 to receive the Star of Texas award, which honors first responders killed or seriously injured in the line of duty, Texas State Governor Greg Abbott.
"I am honored and humbled," Husdon said. "Maybe my story can reach more people now."
Governor Abbott remarked that, "The Star of Texas Award is aptly named because it honors those whose self-sacrifice serves as a shining example of the very best of the Lone Star State. To these men and women and all law enforcement and first responders across our state, I cannot express the gratitude we have for all you do to keep our communities safe."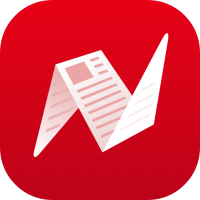 This is original content from NewsBreak's Creator Program. Join today to publish and share your own content.