Councilwoman Jorja Clemson (L) and Music Friendly Advisory Committee member Sara Dedeluk show off the Music Friendly Community Award
Stacey Doud
The Texas Music Office under Governor Greg Abbott held a ceremony in Grand Prairie (GP) to present the city with certification as a Texas Music Friendly Community on September 11 at Firehouse Gastro Park. About a year and a half of work by the Music Friendly Advisory Committee finally cemented the honor. GP is the 27th city in Texas to achieve this certification.
"This is exciting actually," said Mayor Ron Jensen. We are one of only 27 cities in Texas to earn this certification. Our team went after it. And there's a lot of things you have to fill out and turn in. But you know, we have music everywhere in this city, so we knew we could qualify. A lot of people just had to get in and research and do the paperwork, which our team did. Music is another thing that Grand Prairie is getting to be well-known for," Jensen said.
Councilwoman Jorja Clemson was thrilled as well about being one of the few cities in Texas to earn this certification.
"I just found out that we are number 27 for the Music Friendly Community award," said Clemson. "And really, it's not a surprise to me, because Grand Prairie has been a music-friendly community for many years. When I was in high school, we did a Broadway musical. So, we have many, many venues and avenues to be music-friendly. Music is such a universal language.
"We are just so proud of our beautiful musicians here, some who are famous all over Texas. There are so many people that are from Grand Prairie that are professional, like Selena Gomez. The list goes on, and they are just your average people, but many of them are great musicians. And even better, you have to have an audience. Grand Prairie is great to provide an audience. Many people here love to go out and hear music," Clemson said.
Parks Board member and President of the GP NAACP, Angela Luckey, wasn't too surprised by the honor because music has been a longstanding staple in GP.
"Music is a big part of our city. Many artists have come through the City of Grand Prairie, probably before the award even got established. We've had known artists to come to Grand Prairie to perform, and music continued to be a part of a quality of life. It brings your family and community together. We like music. We like to be entertained. We like to entertain others with our music. So, this is just an honor for the city to receive this award. So, I'm excited to be a part of the music and to be a part of the celebration today," Luckey said.
Mayor Jensen took to the stage for a hearty welcome to the crowd and to recognize the Music Friendly Advisory Committee, who put in the work to get the city certified. Then he paused the program in order to recognize 9/11.
"Before we go on and do some other things, y'all know what today is," said Mayor Jensen. "I was in Seattle that Tuesday for a Society Aerospace Engineering meeting. The Twin Towers were hit around 9:45am central time. I got up but didn't turn the TV on. We went down to start our meeting when somebody grabbed us before we started. He's said, 'You've got to come to look at the TV.' That was Tuesday morning, September 11. We didn't even have a meeting that day. We couldn't get home from Seattle until that Friday. We all remember that day. So, I want us to have a moment of silence. And at the end of that, we've got our own Pipes and Drums to perform to honor all who were lost. Take your hats off for a moment of silence in remembrance of what happened 20 years ago," said Jensen.
The Grand Prairie Firefighter Pipes and Drums played "Amazing Grace" to the tear-filled audience.
The program continued with words from Jason Allen Smith, who is a member of the Music Friendly Advisory Committee.
"We're extremely excited to have Grand Prairie complete all of the steps [for the award]," said Smith, "Texas has half a million cities, so we are in the minority, and that's really exciting. This is going to open up new music opportunities across the city. That means that artists that are coming out of the Fine Arts Academy and the artists that are coming out of little garage bands, like our favorite, Double Ace, which has been going for 30 years, will have an opportunity to play a small venue [or] a large venue. Getting recognized is huge for us," he said.
Community Relations and Outreach Specialist for the Texas Music Office, Chip Adams, spoke about the role of music in Texas and the Music Office.
"This is an important day for us to gather in our local communities for events like this and to be together. And nothing brings us together quite like music," Adams said. I grew up in your sister city, just down the road in Arlington, but my mom was a schoolteacher here in Grand Prairie. So, I've spent a lot of time here. So, I absolutely love the city. And I'm happy that we're here today to bring it into the music community family.
"The Texas Music Office is a 31-year-old state-run office. We are the only state in the country to have an economic development music office. I think it's really special because it shows how much value Texas puts on our music industry. And we were also the only state in the nation and really the only entity on the planet that is developing a truly connected network of music cities like we are with our Music Friendly Communities Program," said Adams.
After the presentation of the award and Mayor Jensen's proclamation designating Sept. 11, 2021 as the city's official Music Friendly Community, the entertainment began, including Cas Haley, who appeared on season two of "America's Got Talent," and local artist Remy Reilly.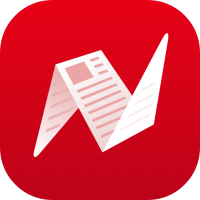 This is original content from NewsBreak's Creator Program. Join today to publish and share your own content.