Raveen Arora
Courtesy of Raveen Arora
They may not be Superman or Wonder Woman, but there are some real-life heroes in the communities we live in - you just may have to look closely.
The latest "hero" that has come out of Irving, though he'd deny that title, is 72-year-old Raveen Arora, who was recently nominated for the 2021 Nobel Peace Prize for his humanitarian work across the country, as well as internationally. He is among 329 candidates, 234 individuals, and 95 organizations, from across the world who have been nominated.
Arora was born in Calcutta, India, where his family was poor refugees. He remembers walking for three miles to get to a ration shop for meager handouts. He said that the shop, "was not just giving us food. They were giving us poverty."
One major thing that Arora's parents valued was an education for their children.
"All I had to do was be a good student. I made great efforts because I wanted my parents' dreams to come true," Arora said.
These experiences influenced Arora to try to make a difference in the world.
Arora was not expecting the Nobel nomination. "I just live my life. The nomination for the Nobel prize was surprising and humbling," he said.
"I think there are many more deserving people. My job here is to make a difference for my children and grandchildren to have a better tomorrow. As a member of my community, if I can help give opportunity, which gives you a life and gives you a chance, I will. We have one life, one chance, one choice. I chose my community and my family. And my family is the community, and the community is my life," said Arora.
To further his humanitarian efforts, Arora founded a non-profit called "Think Human."
"This whole thing about the human initiative started a few years ago with me. I said, 'What if we can't change people?' It all starts with that fine line to treat all people with respect and dignity, and empathy," Arora said. "Empathy means trying to understand each other, but you can't feel somebody's pain yourself. Every story comes out of circumstance, and everybody has a story. God made us all the same way. We smile the same way. And we laugh the same way. The choices we make are the underlying pain [we experience] and I will say in the corporate world, people are not being valued and are not being respected. It is all about profits and such.
"In any corporate place anywhere, we are not treating people with respect and dignity," said Arora. This is the underlying problem. We talk about inclusion, and we talk about equity and diversity, but this is a mirage. We have to shed that illusion first. Inclusion is huge enough because we can't all be totally inclusive. It seems as if everybody's trying to stop [being exclusive]. We have to stop thinking that one person is another's issue. We are all different, but we can all be tolerant," he said.
Arora has traveled the world on behalf of Think Human.
"I have traveled to 100 countries around the world to see the fruits of our labors. I went back to my basics. I went back to my roots. I said I would never forget my roots ever in my life. I was born with nothing and will end up also with nothing. The only thing I remember was that my parents used to say, 'What you do for yourself will perish with you. [What you do] for others might be a legacy. Continue to build character and build and build that legacy,'" said Arora.
Arora has met and gotten ideas from several famous humanitarians.
"I met [Dr. Martin Luther King, Jr.] when I was a young person. Later, my wife, Clara, and I went to one of his services. And then we met Mother Teresa. My wife spent almost half a day with her. She presented me with personal memorabilia binders. I had an old clipping system as a refugee boy from Calcutta. As you know, Gandhi and King were both assassinated. You'd think that would be able to kill their messages. No, no way. The message comes from God because God has no color. God has no religion," Arora said.
To learn more about ThinkHuman, visit http://www.thinkhuman.us/index.php.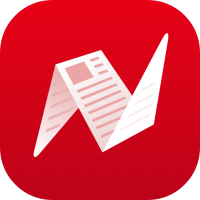 This is original content from NewsBreak's Creator Program. Join today to publish and share your own content.