'Big Boy' 4014 visited Ft. Worth on August 16
Union Pacific
Union Pacific finished restoring the last working "Big Boy" locomotive number 4014 in 2019 and brought him to Ft. Worth during his U.S. tour on August 14th. Out of the 25 Big Boys that were built, only 8 survived, 7 of which are in now museums and on other static displays around the country. The Big Boys' original purpose was to carry supplies over mountains and other tough terrains during WWII.
Despite the rainy day, thousands of people made their way down to the tracks to take a look at Big Boy and to buy merchandise, and to learn about the history of the steam engine.
"We started off this tour on August 5, leaving Cheyenne, Wyoming, which is the home base," said Robynn Tysver, Spokesperson for Union Pacific. "And it's been incredible watching the reactions. We've had whistle stops and more than several dozen communities up and down the line come out. We've had people that have had block parties waiting for Big Boy to come through. We've had communities that have geared up and got the barbecue grills out to get the community to have a party on Big Boy's arrival.
"Yesterday, coming in, there were thousands of people in Denton. They were gathered up and down the line. And we've had an incredible turnout today, despite the weather issues," Tysver said.
"Actually, we have been getting an incredible turnout wherever we go. There are so many folks that just love this locomotive. I think it's nostalgia. I think it's a bit about the railroad romance. And I'm so thrilled to see such different age groups represented. it is really a huge multi-generational turnout," said Tysver.
"I think of it as a living, breathing piece of history. [Big Boy] was built to go over the Wasatch Mountain Range, which is east of Provo, Utah. Unfortunately, most of the 25 that were commissioned ended up in the salvage yard, but eight of them were saved.
"Union Pacific acquired Big Boy in 2013, and its restoration was a mammoth undertaking. It was arguably one of the largest locomotive restoration projects in the nation. It took several years. We like to say that there's no parts store out there for Big Boy. If there's a part that we can't buy, our machinists have to make them," said Tysver.
"This project, in a large part, was in honor of the 150th anniversary of the completion of the Transcontinental Railroad, which happened in 1869," Tysver said. "If you remember, that was when Abraham Lincoln was getting the railroad companies to essentially compete – to meet in the middle connecting East versus West. In 2019, 150 years later, Big Boy took its first, I like to say, restoration debut. This is the second tour.
"This project was done in time to honor that huge historical milestone in transportation. But it's also to honor the spirit of the men and women, past and present, to have worked on the railroads. Railroads continue to be a backbone of the transportation network of this country, transporting the supplies and goods and stocking your grocery stores and your big box stores," Tysver said.
Fans came out for many reasons.
"We came out because this is a way to see a living piece of machinery," said attendee Bill Teel. "It's a five-year restoration project that cost over $5 million. I saw it when [Big Boy] left Los Angeles, California on the internet, and I followed it all the away. That's my lifelong dream. I've seen the 3595 that they had in Beaumont about 10 years ago. I missed [Big Boy] two-and-a-half years ago when I went to Corsicana, but I wasn't going to miss it this time.
"My uncle, who was my dad's brother, operated several of these in Vermont. And he always told me that they were living pieces of machinery. We spent the night to come over here and the weather didn't cooperate, but it looks good now. I'm really happy about that," Teel said.
Richard Hoggarth, who brought Boy Scout Troop 109 from Aledo, Texas out to see Big Boy, explained why he thought this "field trip" would be beneficial for his troop.
"When do you have the opportunity to see a steam engine in Fort Worth, in real life? It's just that this may be a once-in-a-lifetime chance to see a real steam engine, especially a Big Boy, that's actually functional. There is the one in Frisco, but it's all a static display. So, it's just the sheer magnitude and the majesty of steam. I'm a big fan of steam. I think it's just important for the youth to see history, especially living history. And if anything, they'll go back and they'll tell their friends that, 'Wow, we just saw a big train.'
"The engineering that went behind this for the time that it was built, you had no computers or calculators or anything; it was all done by hand, mentally and on paper. Kids these days have no real concept of what that meant back then," said Hoggarth.
Big Boy pulled out of Fort Worth early on August 15, headed toward Houston. To see the tour schedule, visit https://www.up.com/heritage/steam/schedule/index.htm.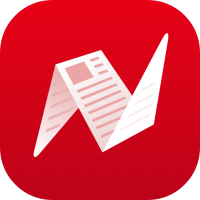 This is original content from NewsBreak's Creator Program. Join today to publish and share your own content.