"National Night Out" (NNO) is an annual event held in cities, towns, subdivisions and neighborhoods all around the country. The purpose is to bring communities, and the police that serve them, together for interaction, the opportunity for residents to meet and ask their law enforcement officers (LEOs) questions, and to have a little fun.
Texas observes NNO on the second Tuesday of October, while most states observe it on the second Tuesday in August. The reason for this is because temperatures are so high during this time in Texas, the state pushed it back to make participants more comfortable.
Many cities in Texas have "registration drives" or "kick-off festivities" in August to encourage subdivisions and neighborhoods to sign up for NNO, which makes the police departments aware of who is participating so they can send an officer or two – or a K-9 or a SWAT team - to the registrants' celebration.
The City of Grand Prairie (GP) and the GP Police Department held its "National Night Out Kick-Off Party" on August 28 at The Epic Lawn, outside of the Epic Waters water park.
The party featured live music, a petting zoo, food trucks, balloon artists, face painting, a dunking booth, in which city officials took a dive, a trackless train and more.
Public Information Officer Chelsea Kretz spearheaded the event, working since February with her team.
"We're really excited for this event. Anytime that the Grand Prairie Police Department can connect with the 'commUNITY' is always a good time," said Kretz. "There are two main reasons for this event: One, to get our community to sign up for National Night Out, and the second point of the event is obviously to get our officers and the community together, just to hang out with residents and get to know them. We're excited to see such a great turnout. We've got a lot of benevolent organizations out here raising money that will go directly back into our city," Kretz said.
The train's "conductor," Skip Waters, added, "We are driving kids around on a trackless train and we're going around the park and along the pond. It's a nice ride for families, children and seniors. It's a lot of fun and it's one of the few rides where parents and children can share in the experience," Waters said.
VanDella Menifee, who has lived in GP for 15 years, said, "This is actually wonderful. It's a [preview] for the upcoming event in October - National Night Out. Our community is signed up – the Lake Park Community. So, this will be our third year participating. We're looking forward to it because it's something to bring the community together and to support law enforcement. We love Grand Prairie, and we appreciate the grand things that they do for this community. There's a lot of events happening almost every weekend," she said.
There were several police divisions represented, including SWAT, K9, Crime Prevention, Community Services, Bike Patrol and Patrol.
Officer Jim West, who is a 23-year veteran at GPPD said, "I work for the Crime Prevention Unit in the Special Operations Community Services Division, where community services are part of special operations. We don't investigate or enforce anymore. As you can tell by my tenure, I've done this a long time. So, we're more interested in looking at where the possible potential for crime is and trying to alleviate it before it happens.
"We do have our crime analysis unit that are spun up with the policing models that we use for evidence-based policing. We can actually tell what's going to happen to before it happens. We focus on the safety aspect: The perception of safety and real safety, which are two different things. You know, people think they're not safe sometimes when they really are. Sometimes they think they are, and maybe they're not. Maybe there's some 'soft target' areas where people are leaving their keys in their cars while they go into stores and such. Folks can get a little bit complacent," West said.
He was standing by the dunk tank, watching Mayor Ron Jensen, council members Junior Ezeonu and Dennis King, as well as Police Chief Daniel Scesney, brave the ferocious throwing arms of both children and adults.
"We've done the dunk tank for various events," West said. "But this is a kind of a ramp-up celebration for our National Night Out, and we just wanted to kind of start the momentum going. We want to get as many registrations as we can, as many block parties as we can, and as much energy and momentum for that program as we can. This is one of the ways that we came up with to do it. And folks have really turned it out. I don't know the exact count [of NNO sign-ups], but we've got a large number. We're way ahead of where we usually are this time," said West.
Mayor Ron Jensen got dunked numerous times.
"They have a strap and a step, but getting back up is the hard part," Jensen shouted to the onlookers. "But I'm 70 and it's hard, so Bill [Hills, GP Deputy City Manager] may have come help me get out. It's for good cause," the mayor laughed as he called out Hills.
Chief Scesney, in full uniform minus his weapons belt, heckled the residents that lined up to give him a good dunking. He fell in the water many times as the kids got to move up to be right by the target. Scesney's daughter, Avery, hit the target every time.
"She's gonna play baseball!" Scesney said with pride.
To register your community, visit GrandPrairiePolice.org.
Follow me to see more articles like this.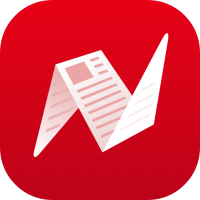 ...
This is original content from NewsBreak's Creator Program. Join today to publish and share your own content.