Lauriston Crockett, pet health expert
Stacey Doud
Last year, around springtime, when we first started hearing about this thing called COVID, many people who lived alone, were elderly, or just plain lonely, took to their local animal shelters to adopt a pet for companionship and to have someone to take care of during the quarantine.
Unfortunately, many of those people hoped and believed that COVID might finally be over earlier this year, and have been dropping these pets off on rarely-traveled roads in the country, on the sides of highways, on the steps of shelters, and at shelters that euthanize animals, as opposed to "no-kill" shelters.
FOX and the BBC are just two of the media outlets that depend on Dallas area resident Lauriston Crockett, who is also a Pet Health Expert. "People are taking the pets that they adopted [during the peak of COVID in 2020] and are now dropping them off out in the very rural country," Crockett explained.
"And here's the issue with that. Number one, the [animals] don't have the survival skills now. I mean, they're domestic animals. And number two, you have the coyotes and the bobcats preying on them. That's a good dinner for those wild animals. And then the other problem is that Texas law states that if a dog is harassing your livestock, a rancher or farmer can actually shoot a domesticated dog. So, a lot of these animals are being found with bullet wounds.
"I don't think that ranchers and farmers are going to shoot a dog that looks like a domestic dog, but you just don't know. We live in a fallen world. And they don't know if that dog is carrying a disease. They just want it off their property, and to eliminate it quickly," Crockett said.
"And then if you just want to drop the animals off, you just have to be careful what shelter you surrender them at. A lot of them are no-kill, but some of them are. Right now, most shelters are very overfilled.
"So, we're asking people to surrender to no-kill shelters if they just have to get rid of the pet that they adopted about a year ago and have decided that they can't keep them for whatever reason. Also, we're asking for people to look for other rescue groups out there besides the ASPCA and things. The real need, besides adoption, is funding. Even if you can just donate $1, do something. Maybe you can foster a pet. Or you can actually go up to the shelters or to these other groups and volunteer. I work really closely with Feral Cat Friends, as well as Colonel Potter Rescue, which is a non-profit organization that works nationally to rescue and rehome purebred Cairn Terriers and Cairn Terrier mixes. There are organizations for most purebred rescues," said Crockett.
He then pointed to the black Labrador Retriever lying at his feet and gave formal introductions.
"Right here, lying beside me, is my therapy dog, Max. He has been trained as a therapy dog to help people calm down with his companionship. A service dog actually has to do a service, such as helping somebody get into or out of a wheelchair or opening a door, etc. Max is a therapy dog. He's there for people with Post Traumatic Stress Disorder (PTSD), anxiety, and things like that. Max was trained this way, so I teach about the difference between therapy and service dogs," Crockett said.
"I was at the mall yesterday with Max, and he had his therapy vest on. We were training and I was telling him to sit, hold, heel, and stay to show people how to properly train their dogs. And people just absolutely fell in love with Max. We walked through Neiman Marcus, and you'd think that he was a superstar, which he pretty much is," said Crockett with a smile.
Local area shelters are also experiencing an influx of surrendered animals. Grand Prairie Animal Shelter, Prairie Paws, started a program on July 13 in which there will be zero adoption fees to allow more pets to find forever homes. Also, those who want to drop off, surrender a stray, or need non-emergency care will be placed on a waiting list, and will be accepted based on shelter capacity for care.
Other area shelters have programs like these in place as well. To learn more, search for "Animal Services" or "Animal Shelters" based in the city in which you live. Any shelter, rescue or program is better than abandoning a pet.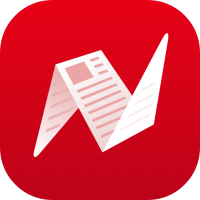 This is original content from NewsBreak's Creator Program. Join today to publish and share your own content.