Chiaka Ogbogu waves to her fellow hometown residents in Coppell
Stacey Doud
The City of Coppell welcomed back hometown hero Chiaka Ogbogu, who won a gold medal, along with the USA volleyball team, in the 2021 Olympic Games in Tokyo. The City arranged for a parade and presentations in her honor. The parade ended on the Coppell High School campus. In the gym, she was presented with several honors from the city.
Proud community members lined up along Parkway Blvd to greet Ogbogu with cheers, signs, and flags.
"We just came here to support our gold medalist," said Coppell resident Marva Weekly, who was there with her daughter, Grace. "We're so glad that Coppell was represented in Tokyo and so we just wanted to come out and show her our love and support and how happy we are for her."
Lex Anne Seifert, who is a retired librarian from Coppell High School was there with her daughter Kate, who also teaches in CISD.
"I was the librarian at Denton Creek Elementary when Chiaka was there. I remember that she was always very tall. But she was just so kind and whip-smart. She was just a friend to everybody; just the kid that everybody loves. She was unassuming and super sweet. She was never in the [social] drama. And look how far she's gone. And now she comes back to Coppell, and we get to wrap our arms around her for a little bit [as a community] and it's just a great day. It's super fun. I wouldn't have missed it for the world," Lex Anne said.
"I've loved the Olympics for forever. And it's such a big deal to have someone from the community do so well. It's just so amazing," said Kate.
Karen Leonard, who taught Chiaka in middle school, reminisced with Seifert about the time that Ogbogu's class was moving up through the school system.
"We were just saying that that time with the families, the educators, the administration, and the kids, it was just like a utopia. It was absolutely a perfect storm in a good way," Leonard said.
"Those kids were phenomenal, and all of them all have gone on to do good in the world. They have good hearts, servant hearts," said Seifert.
Another one of Ogbogu's former teachers, Hayley Mitchell, said, "I teach and I'm the drill team director, and I also teach dance class for kids to get Fine Arts credits. Dance is important for a lot of things. It helps with coordination, timing, and all that. [Ogbogu] was a great student. I taught her when she was a sophomore. She put forth the effort and gave 100% and that truly shows. She's always been very mature."
Bridget Echerd and her husband Mark were out to support Chiaka, whom they've known since she was in elementary school.
"My daughter Courtney has been very good friends with Chiaka ever since they were in fourth grade, all the way through college. They went to the same college [University of Texas]. They've stayed great friends. Chiaka is just a great person all around, as you can see. The parade was awesome. I'm so glad everyone turned out, and we appreciate that the city did this for her," Echerd said.
Coppell High School Principal Laura Springer served as the Emcee for the event. She introduced Mark Hill, Mayor Pro Tem, to kick off the presentation.
"So, all the people that are still here at Coppell High School, you can just look at Chiaka and just know that for yourself, you can achieve whatever goals you have. And it doesn't matter if you're smart or beautiful or talented – a goal like this happens with a lot of hard work. And she always worked hard. She never took anything for granted.
"When I see these kids sitting down together again, it makes me realize how special this place is and how fortunate we are to be a part of it. Chiaka was a part of the Coppell ISD family from elementary through high school," Hill said.
Springer then invited members of the Coppell City Council to present Ogbogu with two gifts from the city.
A framed copy of the city's proclamation to make August 14 "Chiaka Ogbogu Day" in the City of Coppell was presented to Ogbogu by Council Member Brianna Hinojosa-Smith.
Hinojosa-Smith also presented Ogbogu with a key to the city of Coppell.
"I also want to present you with a key to the city of Coppell. It happens to be golden like your medal. Here you're coming in, and we just had to celebrate. This is just a small token to say congratulations and never forget the City of Coppell," she said.
Chiaka herself took the microphone for a short message of gratitude to her hometown.
"I'd like to thank you all for coming out. I am incredibly overwhelmed. There are so many people that believed in me, and I'm so grateful for that. [Coppell] is totally stuck in my head and I would not be here without all of you today," she said.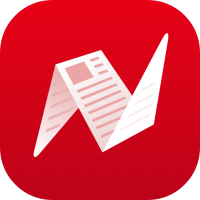 This is original content from NewsBreak's Creator Program. Join today to publish and share your own content.