Grapevine Resident Mary Wallace "Wally" Funk - Now and Then
Blue Origin
Have you ever been passed over for a job or position that you KNOW you were best qualified for? Mary Wallace "Wally" Funk sure does. After being passed over numerous times by NASA for varying reasons, she never lost her dream of aviation and space travel.
This dream came true on July 20, as she and Jeff and Mark Bezos (of Amazon.com fame) and 18-year-old Oliver Daeman crewed the first manned flight into sub-orbital space for Bezos' private space enterprise, Blue Origin. The rocket, dubbed "New Shepard," had gone through rigorious tests in the past, some with less-than-ideal outcomes, before this manned flight.
This was not a "typical" space flight, in which a vehicle pierces the atmosphere and starts orbit around the planet. This "sub-orbital" flight went up high enough to almost pierce the atomsphere, but not high enough for physics to pull it into orbit, which would basically make it an artificial satellite, like the International Space Station (ISS). This flight lost its boosters before the capsule could get that high.
Funk is a member of what space junkies call, "The Mercury 13," which were 13 women who passed all of the training and exams as every other NASA astronaut has been required to do as part of a privately funded program called "Women in Space," vying to be selected for Project Mercury. She even excelled past some of the men. However, NASA ended the "Women in Space" program before Funk could get into space. She was also passed over several times later, as NASA kept selecting men for their programs. Thanks to the Blue Origin flight, she is the only one of the "Mercury 13" who has ever actually been to space.
Funk never lost her dream, and, as a pilot, has logged 19,600 hours of flight time, helping 3,000 students get their pilot's license. Now, her goal of spaceflight has been achieved. In fact, she also just broke John Glenn's 23-year-old record for being the oldest person to go into space, at age 82.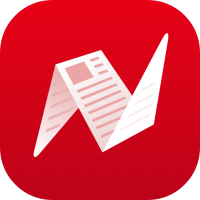 This is original content from NewsBreak's Creator Program. Join today to publish and share your own content.