Benali's Sheep
Stacey Doud
It's not very often that one finds neighbors who do super-tradidional jobs anymore - like baking bread, churning butter and acting as a shepherd. Grapevine resident Mohammed Benali has lived in in the city for about 13 years. He owns a parcel of very valuable grassy land on the corner of N. Main Street, which is just steps away from all the festivals and events that are held on S. Main Street.
It's not unusual to see folks stopping and calling to the sheep, which usually come to say "hi," hoping for tasty treats.
At first, Benali had no fence, which required someone to actually be a shepherd, whether it was Benali or one of his children. In the past year, he has had a secure and attractive fence built, which not only allows periodic check-ins with the animals, but also protects the livestock from traffic and keeps them safe from passers-by that stop and enjoy them. Also, Banali has a subdivision going up right next to his property.
Over the last year, Benali's ewes have produced at least two lambs, which have been an object of fascination to visitors. The Daddy Ram is always close to the ewe and the lamb when the lamb is small. The Ram has beautiful curled horns, and he makes sure that no one gets close to his lamb.
Benali has also had a couple of roosters with the sheep, which, contrary to belief, neighborhood residents seem to enjoy.
But why sheep?
"Cows need a bigger space and more food. Same with horses," Benali said.
Before the fence and during COVID, Benali said that, "The kids have been tending the sheep [since they have been out of school because of the pandemic]. But I look after them, too."
Any questions can be directed to Benali at mbenali@gmail.com.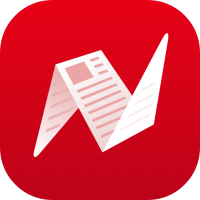 This is original content from NewsBreak's Creator Program. Join today to publish and share your own content.