For those who love animals. this will be a bittersweet story.
Yesterday (July 2) around 6am, two kittens were abandoned in front of a grocery store in Grapevine. I'm no expert, but they had to be around six weeks old. They were left in a cat carrier, along with a dirty litter box and some dry kitten food. The person who left these two little fur babies behind had taped a note on the carrier, saying:
These sisters should stay together! My daughter brought them home with good intentions, but we can't afford the best care that they deserve. PLEASE adopt these loving kittens! God bless them; God bless us all.
It's fairly obvious that this person really cared on some level, but because the Animal Shelter didn't open for a few more hours, she must have come up with this alternative, hoping that many shoppers would see them and maybe someone would take them home.
One of the cashiers inside the store said that she wasn't upset about it because she'd rather someone leave them in front of the store rather than dumping them somewhere.
Another employee was standing outside with the kittens, comforting them. He was "horrified" at the situation.
I don't think it's common knowledge here in Grapevine that there is an after-hours number for Animal Services. It's the non-emergency number for the Police: 817.410.8127. This is because Animal Services falls under the Police Department umbrella.
I called them, and within 10-15 minutes, a Police Tahoe rolled up. Officer Chamberlain was very pleasant and was also a pet lover. He took the kittens and the other things that were left with them. I saw him later in a gas station and he told me that they were safe and sound with the professionals at Animal Services.
No matter where you live, if there is an animal shelter or Animal Services in your town, then there's probably an after hours phone number. If you find a domestic animal or come across a situation like this, and if the shelter is closed, please take the time to call the shelter's phone number. Most likely, if after hours services are available, it will be on the shelter's phone recording.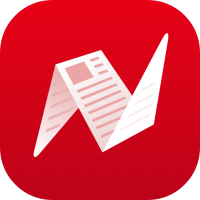 This is original content from NewsBreak's Creator Program. Join today to publish and share your own content.