I got my stimulus check last week. Yay! But my mother, of whom I am the caretaker for, still hasn't received hers. Right now, she has maybe $5 in her account as she waits for 4/3 when her Social Security check will be directly deposited in her bank account. In the meantime, her essential expenses are being paid for by me - and I am far from being rich or even in the "black" with my own debts (thanks, COVID!).
I researched why she hasn't received her stimulus check yet. I looked on the "Get My Payment" website and the government was nice enough to tell me, "Payment status not available." This could mean she's not eligible for the payment or that the IRS just hasn't gotten around to it. I basically found out nothing that was useful.
I checked for qualifications and even filed a tax return for my mom. which has been unnecessary for decades, as she can't work, drive and do a lot of the day-to-day tasks she used to do. She is 75 years old and has crippling arthritis and low blood flow to her extremities. She's had 2 major strokes and countless mini strokes (Transient Ischemic Attacks, or TIAs), so a lot of things she used to do are off limits now, as she doesn't want to have an "episode" while driving or otherwise putting others in danger.
According to CBS News, members of the House Ways & Means Committee wrote to IRS Commissioner Chuck Rettig and Social Security Administration (SSA) Commissioner Andrew M. Saul on 3/22 expressing their concern about and demanding an update on the delivery of checks to these groups by Friday. They noted, "Some of our most vulnerable seniors and persons with disabilities, including veterans who served our country with honor, are unable to pay for basic necessities while they wait for their overdue payments."
A follow-up letter from the Committee to the SSA on 3/24 stated that 30 million people who get Social Security are still waiting for their payments, demanding, "that you immediately provide the IRS with this information by tomorrow, March 25, 2021."
Yeah, that's great, but how is my mom supposed to be able to buy what she needs, as she was counting on this stimulus payment to pay for outstanding bills, etc.?
Some people around the country have voiced their own frustrations, according to CBS News;
"I'm having to put off everything — utility bills, cable. I had to be late on rent," Mark Stevens, 65, of Pensacola, Florida, said.
Stevens took notice when the IRS on March 12 said that a payment date for Social Security recipients would be announced "shortly," and he expected his stimulus money to arrive quickly given that the second relief payment approved by lawmakers in late December had arrived within two days of the law authorizing it. No such luck.
"To me, 'shortly' is two to three days, not two weeks," Stevens said, noting that he has only $600 in his bank account. "People in my situation are feeling lied to."
According to CBS, In response to the 3/24 letter, the IRS and Treasury claimed that they issued 37 million checks in a second round of payments, bringing the total number of payments to 127 million, with a value of $325 billion. Many of those checks are paper checks or pre-paid debit cards that will be mailed to recipients. It's possible that some Social Security recipients will be part of that round or subsequent rounds of payment.
People who filed 2020 or 2019 tax returns are being prioritized, according to the IRS.
According to the CBS report, Sydney Chandler of Los Angeles, who has been helping her disabled cousin track his stimulus check, still hasn't received it. "What was infuriating to me and lots of people out there was the fact that the IRS already had their direct deposit information," Chandler said. "You can't get an answer out of the IRS or out of the Social Security Administration."
I share Sydney's frustration because my mom can't pay her bills with just a smile. Whether we like it or not, we need money to live. And sure, the government didn't have to give us these stimulus checks. But when they say they are going to do it, folks like my mom, who have been counting on it, are now wondering how they are going to even pay their rent as April 1 approaches.
Follow me to see more articles like this.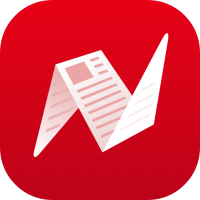 ...