For those of you that live in the Grapevine area, you may have noticed the teams of flag football players that are out at Grapevine Middle School's football field and track every Sunday morning, come rain or shine. If it is not flag football "season," then the guys that come out are just playing for fun and bragging rights. But when the leagues start up, the guys you see are in serious competition. These leagues are sponsored in Grapevine by the Parks and Recreation Department.
I happened to be driving by last Sunday and decided to stop to see what was going on. I had passed the field many times before and had even stopped to chat up some of the players, who, at the time, were just out there for fun and typical male bonding. I heard some players call other players names I never knew existed, but it was all in good fun and I found myself laughing a lot.
However, last Sunday turned out to hold the last matches of the Winter Season, with the Spring League not beginning for another two weeks. I got the opportunity to chat up some members of "Dem Boyz," a local team, the "Canes" (short for Hurricanes) from "all around," according to them, and the "Flying Lions" from Arlington. Unfortunately, Dem Boyz, the guys I got to talk to the most, had to forfeit two games because the other teams didn't show up, and another game was forfeited by a team that had only a few players show up.
Ms. Vickie, who was out there all day from late morning until 8-9pm, is the person who takes care of the Flag Football Leagues for the REC. She said all of the forfeits were most likely because none of the teams that were supposed to play that day had a chance to win first place and that day also marked the final games of the season. I guess I can't blame them for staying home, though it was a beautiful, sunny and warm day.
In the meantime, a few of the guys from two teams started to play for fun, but the competitiveness and testosterone could be felt in the air and heard from the field.
The 4-on-4 League actually ended up having games later in the evening, but my local 8-on-8 team, which also plays 5-on-5, (Dem Boyz) had already left for home, not doubt praying and reading the Bible.
Dem Boyz is made up of:
Team Captain Joshua Rivers: Center/Middle Linebacker
Averon Toleston: Wide Receiver/Rusher
Derrick West: First String Quarterback/Cornerback
Joseph Jackson III: Second String Quarterback/Wide Receiver/Safety
Jaden Jackson: Wide Receiver/Outside Linebacker
Daronn Hamilton: Cornerback
John Parks: Rusher
Cannonball: Safety/Wide Receiver
Chris Purtell: Center
Clay Hudson: Wide Receiver/Outside Linebacker
Wide Receiver Toleston describes himself as, "a very explosive, fast, athletic and great wide receiver, and an explosive rusher who has had a very explosive season."
No matter how humble Dem Boyz are, don't for a moment think that they can't dominate on the field. They would have most likely come in second place in the Winter League if there hadn't had been so many forfeits.
The Grapevine REC offers 8-on-8 Flag Football and 4-on-4 Flag Football leagues throughout the fall, winter and spring.
The 8-on-8 league consists of an eight-game season and games are played at Grapevine Colleyville ISD facilities, such as Grapevine Middle School. The 4-on-4 Flag Football season consists of a five-week schedule, with each week's teams playing a double header. These games are played at The REC's turf field.
The top four teams for each league qualify for a post-season tournament, if time allows.
For more information about the Flag Football program or to register, click HERE.
About the REC:
The REC of Grapevine is a crown jewel of the Grapevine Parks and Recreation Department, and it's not hard to see why.
The facility includes more than 7,000 square feet of fitness rooms, which include weight machines, treadmills, stair climbers, bikes, elliptical machines, dumbbells, and regulation-size basketball and racquetball courts.
The REC also offers Personal Training and a wide variety of group exercise classes, as well as classes and programs for preschool through senior adults.
Got kids? There's an amazing indoor child-themed playground, 10 family changing rooms, and an on-site child watch.
The REC offers lots of incredibly affordable annual passes for individuals and families to meet your needs for fun and fitness whether you like staying dry, getting wet, going it alone, or bringing the whole crew.
For more information about The REC, click HERE.
Follow me to see more articles like this.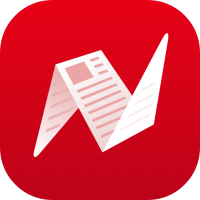 ...
.