Grand Prairie (GP) Deputy Mayor Pro Tem Mike Del Bosque from District Three in Grand Prairie held one of his Town Hall Meetings on Thursday, Feb. 25 at the Young Women's Leadership Academy. Del Bosque has held several of these meetings to provide more dates and times for citizens who would like to attend but have not been able to participate as of yet.
The meeting was a combination of presentations from different GP department representatives, outlining new projects, explaining projects that are already in the works and providing an overview of projects that are planned for the future. Citizens also had the opportunity to ask questions and get answers about their concerns in their communities.
"We pride ourselves in our city elected officials and our city staff being very responsive and in touch with our community," Deputy City Manager and Chief Operating Officer Steve Dye said.
"When people ask how long I've lived here, I've never been anywhere else. I love it here," said Del Bosque. "I'm passionate of what I do here and I'm passionate that those of you who have elected me to do this have trust in me. I've been very fortunate. I'm on my second term and fourth year, and that tells me that I am doing something good," Del Bosque said.
Economic Development Director Marty Wiedner was the next speaker. He explained that his job is to "market the city, working with commercial brokers and developers, trying to bring the best developments possible to the city of Grand Prairie."
Wiedner emphasized that Grand Prairie is an easy town to sell because of its proximity to DFW International Airport and Dallas Love Field, as well as having a central position in the Metroplex, "smack dab in the middle of 8 million people."
Another draw to Grand Prairie is jobs.
Wiedner mentioned that Lockheed Martin has had their Missile and Fire Control (MFC) headquarters in GP before Lockheed Martin was actually called Lockheed Martin. They recently bought one of their competitors, Aerojet Rocketdyne, last year. It is estimated that this merger will bring at least 500 new jobs to Grand Prairie.
Parks Director Dwayne Strawn took to the podium to give an update on the revitalization of Mountain Creek Park.
"One of the fun parts of my job is when we get a piece of property that we haven't been able to do a whole lot with, and we get to look at how to develop it," he said. "Mountain Creek Park was a City of Dallas park forever and ever until a GP councilwoman was able to work with the City of Dallas and get that property back over to GP. We were still maintaining it, but we couldn't put any money into it because it wasn't [GP] city property."
Now that the land belongs to GP, the City and its consultants are working to finalize a Master Plan, which will renamed the land "Mi Familia Park." They are hoping that the Master Plan will be completed by July of this year.
The park will be located at 2402 Cardiff and will cover 117 acres bordering Mountain Creek Lake. Proposed amenities include hard and soft surface trails, restrooms, a disc (Frisbee) golf course, a basketball court, an amphitheater, a catch-and-release fishing pier, native planting areas for things such as bluebonnets, picnic areas, lawn areas, improvements to existing playgrounds and pavilions and plenty of parking.
One citizen brought up the subject of public safety in the new park, as the current park is used after dark for illegal or undesirable behaviors.
"In order for these ideas to take place, the police department needs to do its job making sure that this is not a place that people decide they want to go to hang out [loiter, use drugs, etc.] at," said Assistant Chief Anthony Hogan. "And then rumors spread, encouraging people from other cities to want to come and hang out at this park. We'd rather the rumors say, 'hey, the park is great, but if you want to do anything illegal or wrong, then probably don't go to this park.'"
Hogan then presented some statistics about crime rates around the city.
"As far as numbers go, from February 22 2020 to February 22 2021, we are currently down 18% in crime [in the future Mi Familia Park area]. Overall city-wise, we are down 15%. So, we're doing good right now. The things that we are seeing an increase of and are trying to catch up with, that we can actually help as a department and that citizens can help with, is stolen vehicles. A good percentage of [these stolen vehicles] is starting the car in the morning because it's cold and going inside. Then when you come outside again, your car is gone," said Hogan.
Hogan then passed the mic to Solid Waste Manager Patricia Redfearn.
"I am delighted to report, that as of about 30 minutes ago, solid waste is caught up," she said. "They have picked up everything in the city that they needed to pick up. What we're seeing out there right now is a result of the storms." Redfearn also discussed recycling bin options, as several citizens said that the ones they have seem to get stolen often.
Citizen concerns included vehicle racing up and down certain roads in GP. Hogan said that they were already in the process of forming a task force between Dallas, Irving and other cities to identify street racers and ensure that prosecutions go through for the ones that are caught.
Another citizen brought up the fact that her property taxes have doubled since 2007 with all of the growth in the area. Dye replied that, "Council has not raised your tax rate in over 20 years. What's happened is the value of your home is increasing, so you pay more, but it's not because the city has raised your taxes. The good news is that if you ever want to sell, your home is worth more."
Dye also pointed out that only 20% of property tax bills go to the city. The majority goes to the county, state and schools. He pointed out that the city taxes include multiple services, such as police, fire, solid waste, recycling and EMS. "When you break it down, it's less than your cable bill," he said.
Other citizen concerns included the stringent rules the city has for building or improving a home and needing cleaner, more aesthetically pleasing entrances to some subdivisions to discourage people from hanging out in the streets, where they leave alcohol bottles and, on occasion, needles.
Del Bosque and the city staff reiterated that they are always happy to hear from, and discuss issues with, GP citizens. "Contact us. You won't be bothering us, I promise," said Dye.
Follow me to see more articles like this.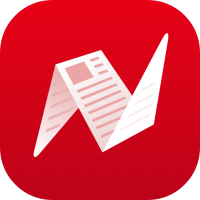 ...