I'm sad to say that the aftereffects of the winter storm that hit the DFW area on 2/14 are still being felt. Some people are still without power or safe drinking water. And 300+ COVID-19 vaccines, in Tarrant County alone, went to waste because of the lack of electricity.
When news of the impending winter storm hit the airwaves, many vaccination sites tried to speed up the process to get as many shots delivered before the extreme cold and snow hit.
But as temps dropped and the snow moved in, the result was the loss of 304 doses of the vaccine in Tarrant County alone, which the Texas Department of State Health Services said was more than anywhere else in the state. Providers from two Bexar County sites lost a combined 185 doses; 120 doses were lost from a site in Erath County; Parker County lost 10; and 178 doses were lost from a site in Upton County.
The numbers may climb higher still, as clinics and other providers get back into their offices and assess damages.
According to the Texas Expert Vaccine Allocation Panel, more than 3,200 doses have gone to waste in the state because of expiration dates, refrigerators not cooling and mechanical failures.
So, if you're signed up for the vaccine, check with your provider to see if the weather impacted them as far as shot distribution goes. And if you haven't signed up yet, please do as soon as possible. The vaccine is just one of the many ways that we can contain the spread of COVID, but it is becoming essential to high-risk groups such as the elderly, the immunosuppressed and folks with underlying health issues.
Follow me to see more articles like this.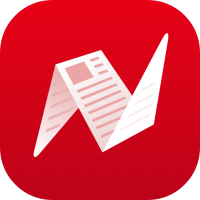 ...