UPDATE I-35W PILE-UP ACCIDENT:
The total vehicle estimate now is between 75-100 cars, trucks and 18-wheelers that were involved in the massive pileup crash around 6am this morning on Interstate 35W in Fort Worth. Officials have confirmed that at least five people have been declared dead.
Some people were trapped hours after the crash, and first responders were still removing people from vehicles as of 8:30 a.m. An estimated 36 people needed medical transport, with many of them having serious injuries - several life-threatening.
First responders have done a "first sweep," removing people that obviously needed help. They are doing more sweeps, as there are still some cars caught between, or wedged under, other vehicles. This makes estimating the number of casualties and injuries uncertain. They also had some difficulty getting to the crash site, because of the slippery road and the traffic build-up.
The cause of the crash has not been determined, but there were reports of black ice around the same time as the accident. Fourteen ambulances, including an ambulance bus were sent to the scene. The bus served as a warm place to keep victims from developing hypothermia in the 28-degree weather.
The crash scene was about one to one and a half miles long. Fort Worth police had reported the accident to be at 1601 North Freeway and MedStar reported it to be at I-35W and 28th street, adding to some confusion.
According to Ft. Worth Police Department, family members can search for family and friends that were involved in the pile-up at Riverside Community Center, located at 3700 E. Belknap Street in Fort Worth. If you suspect that a loved one might have been involved, please call 817-546-7826. 
Follow me to see more articles like this.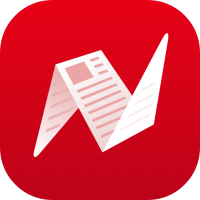 ...