Albert Einstein famously said that "the important thing is not to stop questioning." Anyone who has been out to dinner with a journalist (or married to one) knows that few occupations better espouse that belief. It's like a genetic predisposition to keep digging. There's a set of questions baked into our DNA: Who? What? Why? Where? How? We simply need to understand.
The skills that make a successful journalist, such as covering daily news for a TV station; interviewing an actor for a magazine profile; or parsing data for a news website also make them uniquely skilled for marketing, communications, research, strategy and storytelling. They have the drive to figure out what the questions are and then answering them in simple language (or complicated, if the article if for a tech source, etc.); finding the people to interview; finding the right data sources to produce insights; putting those answers into a compelling format; and getting it in front of the right audiences.
Granted, we are biased here at the i.e. network (IEN), but many of us were working journalists for years or even decades. IEN founder and CEO Rick Kupchella was a news anchor for more than 20 years.
Read more from i.e. network...
Follow me to see more articles like this.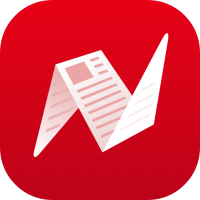 ...