It's no secret that the COVID-19 vaccine is finally becoming more available. The "secret" tends to be WHERE folks can go to get the shot.
The following article is about MY area (Dallas/Ft. Worth/Tarrant County), but anyone can Google the county name in which they live to get more information. For example. if you live in Montgomery County, just Google, "Montgomery County COVID vaccine." Since each county in Texas is a little different, it is important that you research resources in YOUR OWN county.
In Tarrant County, the website that deals with COVID vaccines is located HERE. As you probably are aware, healthcare workers, first responders and those that are high-risk to get the virus are prioritized to receive the vaccine first. However, that does not necessarily exclude you to get in line.
If you decide to get a vaccine at a large chain store, such as Walmart, Walgreens or CVS, then expect to pay $60 and up. Insurance is not accepted at these locations, but you may get in faster and have less of a crowd to wait with. The available vaccines are manufactured and distributed from Pfizer or Moderna Chain stores that offer the vaccine (call ahead to make sure your local store is participating) include:
Who gets vaccinated first?
Many people want to be at the front of the line when it comes time to receive the vaccine. The Advisory Committee on Immunization Practices (ACIP) has met and issued guidance on who should receive the vaccine first. Similarly, the Texas Department of State Health Services (DSHS) has a committee to direct how the vaccine should be distributed in Texas. At this time, DSHS has created Phase 1a and 1b. As more vaccine is made available, additional groupings will be added until everyone is covered.
PHASE 1A FIRST TIER:
Physicians, nurses, respiratory therapists and other support staff (custodial staff, etc.)
Paid and unpaid workers in hospital settings working directly with patients who are positive or at high risk for COVID-19, such as, but not limited to: Additional clinical staff providing supporting laboratory, pharmacy, diagnostic and/or rehabilitation services; and others having direct contact with patients or infectious materials
Long-term care staff working directly with vulnerable residents, including: Direct care providers at nursing homes, assisted living facilities, and state supported living centers; physicians, nurses, personal care assistants; and custodial and food service staff
EMS providers who engage in 9-1-1 emergency services like pre-hospital care and transport
Home health care workers, including hospice care, who directly interface with vulnerable and high-risk patients
Residents of long-term care facilities
PHASE 1A SECOND TIER:
Staff in outpatient care settings who interact with symptomatic patients: Physicians, nurses, and other support staff (custodial staff, etc.); clinical staff providing diagnostic, laboratory, and/or rehabilitation services; non-9-1-1 transport for routine care; and healthcare workers in corrections and detention facilities
Direct care staff in freestanding emergency medical care facilities and urgent care clinics
Community pharmacy staff who may provide direct services to clients, including vaccination or testing for individuals who may have COVID
Public health and emergency response staff directly involved in administration of COVID testing and vaccinations
Last responders who provide mortuary or death services to decedents with COVID-19: Embalmers and funeral home workers who have direct contact with decedents; medical examiners and other medical certifiers who have direct contact with decedents
School nurses who provide health care to students and teachers
PHASE 1B:
People 65 years of age and older 
People 16 years of age and older with at least one chronic medical condition that puts them at increased risk for severe illness from the virus that causes COVID-19, such as but not limited to:

Cancer
Chronic kidney disease
COPD (chronic obstructive pulmonary disease)
Heart conditions, such as heart failure, coronary artery disease or cardiomyopathies
Solid organ transplantation
Obesity and severe obesity (body mass index of 30 kg/m2 or higher)
Pregnancy
Sickle cell disease
Type 2 diabetes mellitus
For more information and/or help with navigating the COVID vaccine maze, visit your state or county Health and Human Services sites or click HERE, where I obtained most of the information for this article.
Stay informed and healthy!
Follow me to see more articles like this.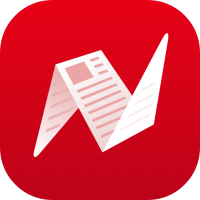 ...