By Sri Ravipati
3,500 students leave, $35 million in losses last 2 years at San Francisco Unified
The San Francisco Unified School District has faced a drastic drop in enrollment of 3,499 students over the last two years, which adds up to around $35 million in state funding lost, The Chronicle reported.
Superintendent Dr. Vincent Matthews released a comprehensive analysis of enrollment numbers on Tuesday and said the district needs to adjust to the pandemic-fueled "new normal."
"Enrollment declines have been a widespread phenomenon, and demographic trends in SF do not point to a large, near-term increase in children," officials said in the report. "We need to establish program capacities based on current reality by looking holistically. Capacities determine staffing needs and student seats, and should reflect our new normal of enrollment levels."
A key test starts to stop Millennium Tower from stinking
The engineering team tasked with stopping Millennium Tower from sinking is starting a key test on Tuesday, NBC Bay Area reports.
For the two-day test, the team will install a steel casing at the corner of Mission and Fremont, which is near the main entrance along the tower's Mission Street side. The test's objective is to determine whether the tilt was caused by construction or the loss of supportive soil around the foundation.
1 out of 5 sheriffs in San Francisco identify as Latinx
In honor of Hispanic Heritage Month this month, the San Francisco Sheriff's Office is sharing Latinx employees' stories on their Twitter account.
The SFSO tweeted that one out of every five employees identifies as Latinx on Tuesday.
"As a 2nd Generation Mexican American, I chose Law Enforcement as a way to connect and serve the diverse Hispanic Community in SF," a lieutenant said in the tweet.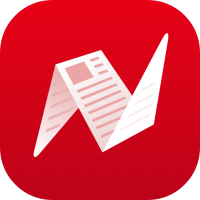 This is original content from NewsBreak's Creator Program. Join today to publish and share your own content.