By Sri Ravipati
Good morning and welcome back to Wednesday's scoop for San Francisco.
Another day, another hospital takes action against its essential workers who are not vaccinated against COVID-19. Stick around until the end for a sweeter story.
2,200 workers unvaccinated against COVID-19 at Kaiser Permanente were suspended without pay
Kaiser Permanente on Wednesday announced it is suspending 2,200 employees who refused to get vaccinated against COVID-19, CBS SF Bay Area reports.
Kaiser reported 92% of its workforce is vaccinated against COVID-19. Kaiser's vaccination requirement applies across all of its locations in Colorado, Georgia, Hawaii, Maryland, Oregon, Virginia, Washington and Washington, D.C.
The suspended workers have until Dec. 1 to get vaccinated.
State takes over finances at San Francisco's school district
Facing a $116-million budget blunder, the San Francisco Unified School District is getting help from the California Department of Education to get its financial house in order, KRON4 reports.
The state is sending in a financial expert to help the district cut 13% of its budget for the 2022-23 school year.
City approves purchase of motel in Outer Mission for the homeless
San Francisco city leaders made a monumental vote and approved the purchase of a local motel — Mission Inn in the Outer Mission neighborhood — that will become supportive housing for the homeless, KRON4 reports.
"It's one of the first purchases in the city of a hotel that we're going to transform into affordable housing for those that are transitioning out of homelessness or could be homeless. They will be paying rent just like all the renters in this city," Supervisor Ahsha Safai said, per KRON4. 
Residents in the area started a petition against the Mission Inn's purchase, claiming the location is "totally unsuitable for permanent homeless housing."
Two additional sites — a student apartment building in SoMa and a hotel in the Mission — are awaiting approval to serve a similar purpose. The three sites will help house more than 300 individuals across the city.
'Steph Curry cake' maker leads new dessert bar at Chase Center
Ahead of the start of the Golden State Warriors' season, the Chase Center on Tuesday added more than 50 new food items, including a new dessert bar called Room for Dessert from pastry chef Bianca Montijo, the SFist reports.
Montijo is known by Bay Area locals for baking a bucket-of-popcorn birthday cake that the Warriors commissioned for Steph Curry last March. She previously worked at the Four Seasons Koh Samui in Thailand. Over the past year, she made fancy desserts for special events at the Chase Center and the VIP viewing suites. Her seasonal cheesecake, milkshakes, mini powdered doughnuts and more sweets are now open to the public this fall at the Chase Center.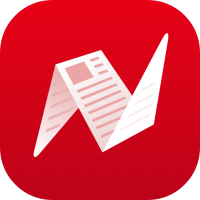 This is original content from NewsBreak's Creator Program. Join today to publish and share your own content.