By Sri Ravipati
By Sri Ravipati
It's a glorious Monday afternoon in The City with several major wins — ranging from science to sports — to start off the week. Let's begin.
UCSF professor wins Nobel Prize in medicine for discovering temperature and touch receptors
UC San Francisco biochemist and molecular biologist David Julius won the 2021 Nobel Prize in Physiology or Medicine on Monday, the university shared.
Julius won the prestigious prize for identifying the protein responsible for the sensation of burning pain by using capsaicin — the chemical compound in chili peppers that causes heat. He shares the award with a professor at Scripps Research and investigator at the Howard Hughes Medical Institute, Ardem Patapoutian, "for their discoveries of receptors for temperature and touch," according to the Nobel committee in Stockholm, Sweden.
Giants secure National League West crown
In the final regular-season game against the San Diego Padres on Sunday, the San Francisco Giants secured the National League West crown — 11-4 for a franchise-record 107th victory.
ESPN reports that pitcher Logan Webb showed a strong performance, allowing six hits over seven innings, which garnered a roaring ovation from the audience.
This is the Giants' first NL West title in nine years after the Dodgers had won the past eight, causing the former to troll the latter during Sunday's game.
Warriors' Wiggins surrenders his beliefs and gets COVID-19 vaccine to play in home games
Facing potential losses of playing time and pay, Golden State Warriors forward Andrew Wiggins finally got the COVID-19 vaccine, ABC7 reports.
"Back is definitely against the wall, but I'm just going to keep fighting for what I believe," Wiggins said. "I'm going to keep fighting for what I believe is right. What's right to one person isn't right to the other and vice versa."
Wiggins, who has not publically disclosed his beliefs, initially requested a religious exemption, but the NBA denied his request. He then faced the possibility of not being allowed into home games at the Chase Center starting Oct. 13, which is when the San Francisco Department of Public Health will begin to require proof of vaccination for large indoor events. He stood to lose more than $350,000 per game or half of his $31.6 million salary.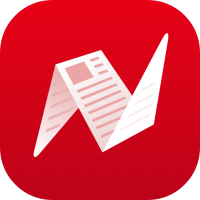 This is original content from NewsBreak's Creator Program. Join today to publish and share your own content.