By Sri Ravipati
In hopes of revitalizing the city's economy, San Francisco invests $12 million toward parades and festivals
City leaders announced more than $12 million in grants are going to support in-person community parades and festivals, NBC Bay Area reports.
The funding is part of a citywide initiative, the Grants for the Arts program, that provides funding to some 250 local arts organizations each year. This year, the program sought to fund arts organizations that directly serve diverse populations within the city, including LGBTQ and BIPOC communities.
"The arts are part of what makes San Francisco so special and create an inclusive atmosphere for all who live in and visit our city. During this critical time in our economic recovery, we need to do everything we can to bring back our community festivals that are loved by so many, and support those who contribute to our city's vibrant culture," San Francisco Mayor London Breed said in a  statement.
Riptide warning: Ocean Beach, Montara State Beach and Marina State Beach on alert through Tuesday
The National Weather Service issued a beach hazard alert for coastal areas in-between Sonoma and Monterey counties, which includes San Francisco's Ocean Beach, Montara State Beach and Marina State Beach, CBS SF Bay Area reports.
The alert went into effect on Monday night and ends 11 p.m. on Tuesday.
The hazard alert indicates an increased risk of rip currents and high surf, with swells of 8 to 10 feet at 13 to 15 seconds and breaking waves of 13 to 17 feet. Beachgoers are asked to stay out of the water and to not turn their backs to the water if walking along the beach. Avoid fishing from rocks or jetties as well, officials said.
Mission Bay sidewalks have been sinking for years, but residents complain drought is making it worse
San Francisco's Mission Bay and China Basin neighborhoods have had reports of buildings and sidewalks sinking for years, but residents are now raising concerns that the drought may be making matters worse, SFist reports.
GoPuff to open brick-and-mortar San Francisco store
GoPuff announced plans to open its first brick-and-mortar storefront in San Francisco, according to Built in the Bay.
The Philadelphia-based delivery service, which has been financially backed by Uber, started moving toward retail in 2020 when BevMo! announced its acquisition for $350 million. GoPuff's San Francisco storefront is part of an effort to explore "a retail experience to complement its online offerings beyond its BevMo! stores," according to SF Eater.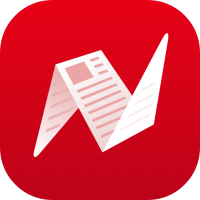 This is original content from NewsBreak's Creator Program. Join today to publish and share your own content.