By Sri Ravipati
Folsom Street Fair returned to SoMa with attendance dwindled to the thousands this year
On Sunday in San Francisco's SoMa neighborhood, an estimated 40,000 people attended this year's Folsom Street Fair — a decline from the usual hundreds of thousands of attendees, the SFist reports.
After a virtual version last year, the local cultural event surrounding sex positivity returned in-between 8th and 12th streets from 11 a.m. to 6 p.m. It was rebranded to Megahood2021 in reference to the first Folsom Street Fair's original name in 1984.
Despite the name change and coronavirus vaccination requirement, Megahood2021 had familiar sights: leather, latex, harnesses, whips, chains and aplenty nudist exhibitions.
Mid-Market is on the brink of housing transformation
San Francisco's Mid-Market neighborhood is adding about 2,300 new housing units, The Chronicle reports.
Construction crews have opened new condos and apartment complexes, which coincides with the neighborhood's shuttering of retail stores and office buildings and reduced street crime. Approximately $2 billion in investments will likely have the biggest impact on central Market Street in-between Mason Street and Van Ness Avenue.
Niners' Josh Norman sent to hospital with bruised lungs
After Sunday's football game against the Green Bay Packers, San Francisco 49ers cornerback Josh Norman was sent to a local hospital with bruised lungs, ESPN reports.
During the second quarter of the game, Norman entered the blue medical tent on the Niners' sideline just moments after he'd caused the Packers' running back Aaron Jones to fumble the ball out of bounds.
Warriors' Andrew Wiggins is undecided on getting a COVID-19 vaccination
Warriors forward Andrew Wiggins has not been vaccinated yet and he is unsure whether to get one or not, The Chronicle reports.
San Francisco will enact a policy on Oct. 13 requiring COVID-19 vaccination for anyone 12 and older who attends large indoor events. The team's preseason home game at Chase Center against Portland is on Oct. 15. The NBA recently denied Wiggins' request for a religious exemption. Without a vaccination, he would have to miss home games, which could cost him losses of more than $350,000 per game.
"I'm just going to keep fighting for what I believe," Wiggins said, per The Chronicle. "Whether it's one thing or another, get a vaccination or not get a vaccination, who knows? I'm just going to keep fighting for what I believe in."
What are your thoughts on today's headlines? Drop them in the comments below.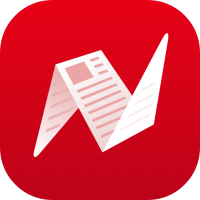 This is original content from NewsBreak's Creator Program. Join today to publish and share your own content.