By Sri Ravipati
A new El Farolito in North Beach was blocked under city's chain ban
Famed local San Francisco taqueria El Farolito was blocked from opening a new North Beach location due to the city's ban on chains, The Chronicle reports.
The San Francisco Department of Planning told The Chronicle that the Mission District born institution was looking to open a 12th location at 1230 Grant Ave. However, the city's planning code says businesses with 11 or more locations and standardized signage or branding is considered formula retail. Large formula retail, such as McDonald's and Starbucks, are prohibited in San Francisco.
A petition is cirulating to reform the zoning restrictions
"Something is broken if we treat a small, family owned Mexican restaurant the same way as a Starbucks or a McDonalds," wrote Danny Sauter, the former president of North Beach Neighbors, in the petition. "It's clear that our formula retail restrictions need reform."
San Francisco slams breaks on Tesla's self-driving system citing safety concerns
The San Francisco County Transportation Authority on Thursday joined the National Highway Traffic Safety Administration in rebuking the branding of Tesla's Full Self-Driving system, Reuters reports.
Ahead of the FSD Beta 10.1 update rolled out Friday, the city's transporation authority disputed the name of the system, saying it's not a fully autonomous vehicle system. Instead, the SFCTA says it's an advanced driver assistance program, so a human driver should continuously monitor the vehicle.
"We are concerned about the safety record of this service and the name of the service as it could be confusing for consumers, and hope DMV, FTC and NHTSA continue to monitor and analyze this issue to protect consumers and the traveling public," Tilly Chang, Executive Director of the SFCTA, told Reuters.
In May, a 25-year-old driver gained national attention after he was seen sitting in the backseat of a Tesla operating on autopilot across the Bay Bridge.
Outside Lands Night Shows tickets on sale Friday
To make up for rescheduling twice now, Outside Lands announced its biggest lineup of night shows leading up to the festival on Halloween weekend.
The night lineup includes 16 acts across eight venues in San Francisco and Oakland beginning with DRAMA performing at Bimbo's on Oct. 27. Kaytranada, Rüfüs Du Sol, and Marc E. Bassy are also among these intimate shows.
Some shows are all ages and others are 21+ depending on the venue rules. Proof of vaccinations must be shown at all venues to enter.
Tickets for Outside Lands Night Shows went on sale Friday at noon Pacific Time on the Outside Lands website.
San Francisco cyclists advocate for safety bill on Newsom's desk
A bill that would change the requirements of cyclists at stop signs in San Francisco is on Gov. Gavin Newsom's desk waiting to be signed, SF Weekly reports.
The Safety Stop Bill (AB 122) would make it lawful for cyclists to treat stop signs as yield signs, allowing them to proceed if the intersection is clear. If other vehicles are at the intersection or a pedestrian is crossing, cyclists must yield the right of way under the bill. 
Idaho was first state to adopt a law in 1982 that allowed cyclists to treat a stop sign as a yield sign and a red light as a stop sign. More recently, Washington, Oregon and Colorado adopted similar legislation. 
Local bicycle coalitions including the San Francisco Bicycle Coalition support AB 122, according to SF Weekly.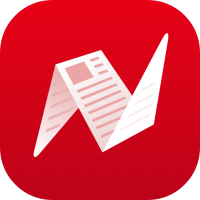 This is original content from NewsBreak's Creator Program. Join today to publish and share your own content.