By Sri Ravipati
It's another sunny day in San Francisco — The City's hottest day in 2021 so far, in fact.
Here are the top headlines for Tuesday, Sept. 21.
SFO becomes first U.S. airport to mandate all workers be vaccinated against COVID-19
The San Francisco International Airport (SFO) and Mayor London N. Breed on Tuesday announced a requirement for airport workers to be fully vaccinated against COVID-19. The mandate is the first of its kind for a U.S. airport.
Effective immediately, all on-site personnel must be vaccinated or, if exempt for either medical disability or religious beliefs, be tested weekly for COVID-19. Failure to comply could result in fines.
"This new requirement supports our aggressive measures to protect the health and safety of our region and our continued economic recovery," Breed said in an announcement.
"As SFO prepares for the upcoming holiday travel season and the return of pre-pandemic passenger levels, we have an obligation to provide a safe airport facility for the traveling public and our on-site employees," said Airport Director Ivar C. Satero in the statement. "According to the Centers for Disease Control, vaccination is the most effective way to prevent transmission of COVID-19."
SFO was also the first U.S. airport to establish an on-site rapid testing capability in August 2020 and officials say it will continue to administer vaccines.
Read more on Newsweek.
San Francisco is building a tiny cabin village for the homeless
Despite much resistance over the years, San Francisco is adopting the approach of building tiny homes to shelter its homeless population. The city plans to install 70 tiny homes, dubbed "cabins," on two parking lots in the South of Market at 33 Gough St. between Market and Mission streets by late fall.
Since December, the two lots' 44 tents have made up the city-sanctioned "safe sleeping village" for homeless people. Along with shelter, occupants get counseling aimed at directing them to permanent homes.
However, officials have been criticized for the relatively high cost of the site, which has a price tag of $61,000 a year per tent. The 70 proposed cabins aim to improve on the tent model, making the site more cost-effective.
The director of the city Department of Homelessness and Supportive Housing said if the pilot project works out, it may be replicated into other parts of the city.
Read more on The Chronicle.
San Francisco political pioneer and LGBTQ activist José Sarria remembered for Hispanic Heritage Month
On Tuesday, LGBTQ Nation named 11 Hispanic people who had an impact on LGBTQ rights in America, with José Sarria making the list.
Sarria was an American political activist from San Francisco who gained notoriety as the first openly gay candidate to run for office in the United States when he ran for a city supervisor seat in San Francisco in 1961. He finished ninth out of 30 candidates running for five positions, garnering over 6,000 votes.
Sarria was also a well-known drag performer under the names The Grand Mere, Absolute Empress I de San Francisco and the Widow Norton. San Francisco's LGBTQ-friendly Castro District named a part of Castro Street after him for his contributions to the community.
His family was of Spanish and Colombian origin, prompting both the Latinx and LGBTQ communities to remember Sarria every Hispanic Heritage Month.
Read more on LGBTQ Nation.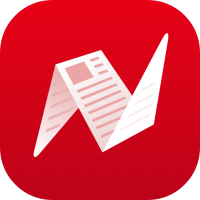 This is original content from NewsBreak's Creator Program. Join today to publish and share your own content.