By Sri Ravipati
Bay Area under Spare the Air alert Tuesday
While San Francisco is seeing sunny skies Monday, the Bay Area was issued a Spare the Air alert, in effect Tuesday, amid concerns about unhealthy ozone or smog pollution.
The Bay Area Air Quality Management District says that wildfire smoke combined with high temperatures inland plus vehicle exhaust prompted the alert.
Experts say poor air quality can cause throat irritation, congestion, chest pain, trigger asthma, inflame the lining of the lungs and worsen bronchitis and emphysema. People are asked to stay indoors, particularly if the smell of smoke is present outdoors. If temperatures are too hot indoors, visit a cooling center or a building that provides filtered air. Limit driving if possible to help reduce smog.
Read more on ABC 7 News.
Dreamforce makes its comeback at Moscone Center
Salesforce's Dreamforce — typically the biggest convention in San Francisco — is back on at Moscone Center this Tuesday through Thursday. While Dreamforce used to attract around 170,000 attendees annually, the coronavirus and delta variant surge has dwindled participation down to the hundreds. The event is invitation-only and requires proof of vaccination, but there will be a live streaming component. The tech convention is the second convention at Moscone Center since the pandemic began.
The Foo Fighters will be performing at Dreamforce. Actors Will Smith and Jane Fonda and Ola Källenius, the head of Mercedes-Benz, are among the guest speakers.
Read more on CBS San Francisco.
Giants to face off Padres in 3-game series
The Giants are heading into the final two weeks of this unexpected season with 12 games remaining. Their lead on their rivals the Dodgers — who they won't face again in the 2021 regular season — is down to one game. This week, the Giants are feeling the heat with a three-game series against the Padres.
Second baseman Donovan Solano is newly off the COVID-19 list, but outfielder Alex Dickerson still is rehabbing his hamstring. Two pitchers, closer Jake McGee and starter Johnny Cueto, won't be available until the final days of the regular season, if at all, due to oblique and elbow injuries respectively.
Everyone else will be available Tuesday night in San Diego.
"It's really about how we keep these guys at their best and still give them opportunities," said manager Gabe Kapler, per The Chronicle. "It's a challenge getting everybody the opportunities with a full position-player roster. It's kind of similar to the roster we envisioned when we thought about our 'A' position-player group. Here we are. It's time to try to put out the best team every day."
Read more on The Chronicle.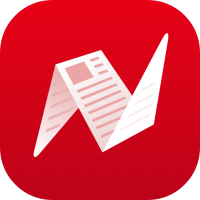 This is original content from NewsBreak's Creator Program. Join today to publish and share your own content.